FIFTH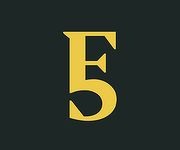 Phone

-

Website

-

Address

Gasfabriek 5
Local Life Eindhoven is about to select candidates for Best Places awards, dedicated to rewarding and encouraging excellence in products, service and ideas. You are helping us to make the best choice.


FIFTH has 0 votes. Click here to see the results.


You can vote once a day for your favourite place.
Editor's review
- By Anwesha Dutta -
Looking for something new to do this weekend? Head to the newly opened restaurant and bar Fifth!
Refurbished from an 1858 factory by the grandson of the architect of the original building, the place is simultaneously modern and full of history. Its rustic and homely vibe is going to add all the cosy feels to your weekend hangout.
The sprawling area is divided into five concepts:
1. MAIN
This is the main eating area. They serve breakfast from 8 - 11:30 am, lunch from 11:30 am - 4 pm, and dinner from 5 - 10 pm. There are a variety of food options to choose from for vegetarians, non-vegetarians, as well as vegans. Their specialty dish is 'runder entrecôte', which is steak coated with coffee grounds. It is a must-try for the foodies out there! Among the vegan options, the 'witlof' is a crowd-puller. The signature drink you can order from this menu is the 'espresso martini'. On Fridays (sometimes Sundays too), there are live concerts featuring jazzy, funky music during dinner. They boast of having their own butcher, grocer, and fish supplier, so all the ingredients are always fresh. They also have a coffee machine, offering hot steaming beverages to sip on while lounging in their lush seating area, or to take away if you're busy.
2. STAGE
This is the events area, where from September onwards, live comedy shows and other events will be held. It has a capacity for 400 people, but private parties can be arranged as well. There is a deck upstairs, that provides a bird's eye view of the stage. They will soon tie up with Effenaar, so as to present quality shows to the public.
3. BAR
The bar serves a variety of cocktails, wines, beers, and any other drinks you can imagine. On Fridays and Saturdays, it is open till 2 am, so the party doesn't have to stop early! You can dance your heart out to the tune of the DJ. Their signature drink is 'our whiskey sour', which is a twist on the old classic, replacing sugar syrup with passion fruit syrup! Do try it when you're there.
4. ROOM
Two rooms, with a seating capacity of around 25 people, are available for private bookings. They are ideal for private meetings over lunch or dinner.
5. ROAST
Perhaps the most unique part of this restaurant is the fact that they roast their own coffee beans! They have a room dedicated to all the machinations involved in this process. Soon, patrons will be able to buy coffee beans here, as well as book barista workshops, to learn this delicious art!
TERRACE AND LOUNGE
There is an option of outdoor seating in both the bar and the restaurant, so sudden changes in the weather will not play spoilsport to your plans. The lounge outside the restaurant is perfect for lunch or dinner. The terrace outside the bar gets sunlight through the day, so it is ideal for relaxing with some drinks on a beautiful day.
The staff here is extremely courteous and helpful. With a smile on their face, they are eager to help out if you're unsure what to order, or even just for a quick chat!
A parking lot is attached to the venue, so no need to worry about pesky parking problems!
So what are you waiting for? Go check it out soon!
Editor
Editor & Eindhoven Local
Reviews