Gezana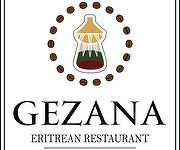 Local Life Eindhoven is about to select candidates for Best Places awards, dedicated to rewarding and encouraging excellence in products, service and ideas. You are helping us to make the best choice.


Gezana has 0 votes. Click here to see the results.


You can vote once a day for your favourite place.
Editor's review
If you're looking for something different, Gezana Eritrean Restaurant is the perfect choice.
'Gezana' means 'home' in Tigrinya, so you can expect an authentic African experience, including having your hands washed, and eating your food with enjera, a kind of pancake, instead of using cutlery. You can also enjoy a traditional coffee ceremony. The food is delicious and in keeping with traditional Eritrean culture, there's a large selection of vegetarian and vegan dishes. Gezana also offers take-away, catering and options for groups.
Editor
Editor & Eindhoven Local
Reviews