FAB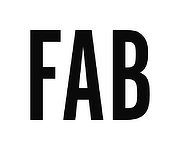 Phone

-

Website

-

Address

Kerkstraat 16
Local Life Eindhoven is about to select candidates for Best Places awards, dedicated to rewarding and encouraging excellence in products, service and ideas. You are helping us to make the best choice.


FAB has 0 votes. Click here to see the results.


You can vote once a day for your favourite place.
Editor's review
FAB (Famous American Bistro) opened in 2018 on Kerkstraat in the Eindhoven city centre. Their first restaurant opened in Maastricht 3 years earlier and now also Eindhoven can get to know this successful concept. FAB stands for true American food, both classics and dishes with a modern twist, prepared the authentic way and in generous portions, served in a cool place that makes you feel like you've just arrived in a hip Californian bistro.
On the menu a selection of healthy ánd tasty dishes, and also comfort food, such as Buffalo Wings and Sliders (build your own mini-burgers). Our recommendations? The Philly Cheese Steak Sandwich and Avocado Roll! Don't forget to try some of the amazing desserts (ouch, couldn't finish the Red Velvet Cake...), think Chocolate Fudge Cake from Pennsylvania and a true New York Cheesecake. Another bonus are the American drinks. You can get an Arnold Palmer here (half ice tea, half lemonade), or a very good home made Peach Ice Tea, which goes (of course!) with a free refill.
FAB is opened daily from 8am to 10pm. There are seats for 120 food lovers on 2 floors (+ an outside terrace and sunny balcony!) and groups up to 40 people can be served.
Editor
Editor & Eindhoven Local
Reviews