Tea Stories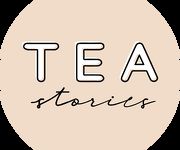 Phone

-

Website

-

Address

Torenallee 22-04
Local Life Eindhoven is about to select candidates for Best Places awards, dedicated to rewarding and encouraging excellence in products, service and ideas. You are helping us to make the best choice.


Tea Stories has 0 votes. Click here to see the results.


You can vote once a day for your favourite place.
Editor's review
- By Anwesha Dutta -
Walking into this aesthetic tea room is an immediate delight to the senses. Opened just about a month back, Tea Stories, as the name suggests, focuses on providing its patrons with exquisite teas and a variety of vegan snacks. Co-owned by Lucia and her (adorable) dog Moka, this tea room is definitely worth a visit! This place was inspired by Lucia's visit to China, and her subsequent obsession with the tea culture. Tea Stories is an attempt to share that experience with the people of Eindhoven.
A lot of emphasis is placed on being more conscious and mindful about we eat and drink. Their aim is to inspire conscious living. The various health benefits of drinking tea and the simplicity with which it brings people together are the added advantages. The tea leaves are sourced directly from Chinese and Japanese farmers. The organic ingredients of the vegan snacks are locally sourced. Those who prefer their tea with some milk have the option of choosing among soy, almond, and oat milk.
Their signature dish is the 'avocado kimchi toast'. Do not miss trying out their 'signature ice tea' when you visit. It is made from dragon well green tea and passion fruit. If you're a matcha fan, be sure to give the 'matcha latte' a try, as it is made from authentic matcha from Japan!
Tea Stories holds various workshops at intervals. You can learn how to make authentic Korean Kimchi by signing up on their website. A 'Yoga and Vegan Breakfast' session is scheduled this month, which is perfect if you want some healthy exercise and breakfast to rejuvenate your senses! There is also a plant-based cheese tasting session coming up soon.
The place is located right near the Strijp-S bus stop, so walking there is a breeze. There are several paid parking spots around the area too.
Drop by here for delicious steaming tea and some great conversation. The instagrammable snacks are an added bonus. And of course, don't forget to give Moka some cuddles!
Editor
Editor & Eindhoven Local
Reviews