Shops and shopping...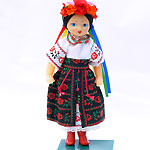 Lviv may not be swimming with swish Western styled shops, but on the other hand, treasure after treasure can be found in the region's traditional arts and crafts. Whether it's hand-painted 'pysanky' eggs, lacquer boxes or linen shirts, finding something with quality will be a pleasure. And besides the shops dotted around the Old Town, visiting a market is a must. In this respect, haggling is very much par for the course. Stall owners will certainly not turn away a fist full of dollars, but bear in mind that you may be playing the Father Christmas role by paying five times the local price.
Looking for something specific?
See on Map
Top rated shopping in Lviv