MOCAK Day of Collection (all tickets 1zl!)
Map
15-01-2017 Starting at All Day Ending at ul. Lipowa 4


On Sunday, 15th January, the Museum of Contemporary Art in Krakow will be hosting a "Day of Collection", with all tickets at the special price of 1 zł!
From exploring the magical mysteries of the universe to the darkest corners of your soul - find or lose yourself in the painstakingly cultivated spaces of the one and only MOCAK.
12 noon – Take a guided tour of the MOCAK Collection exhibition (in Polish, but you can just look at the pretty paintings and feel their meaning).
12 noon – Leave the little un's to some learning with workshops for children aged 6–12. being held (also in Polish, but your kid's might not notice...)
For your little-artists to be, MOCAK have prepared special books from the series Creative Collection (pick one up at the reception desk)
In addition, each visitor to the inhouse Bookstore who purchases the 12th issue of 'MOCAK Forum' (dedicated to contemporary art collections and the phenomenon of collecting) will get a free copy of one of the previous issues of the magazine.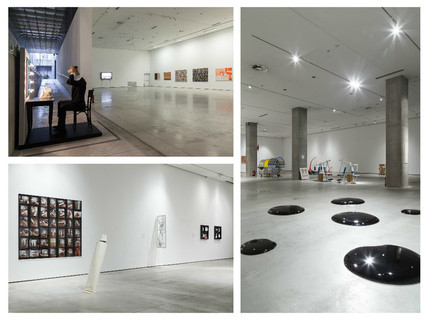 This event happens in MOCAK