Restaurants in Krakow open on Christmas Eve and Christmas Day
Krakow might just be the ultimate Christmas destination - drawing in visitors from around the world who wish to be immersed in its fairytale wonderland of markets, decorations, concerts and old world charm.
However, with most of the city shutting down on the main days of celebration (the 24th & 25th of December), it can be a truly frustrating experience to find an open restaurant in which to satisfy your Christmas feasting desires.
Luckily for you, we have decided to do the leg work and are happy to present you with the ultimate itinerary of indulgence for satisfying your holiday hunger. Here is Local Life's very own list of places with food that are actually open on Christmas Eve & Day)
Krakow Christmas Market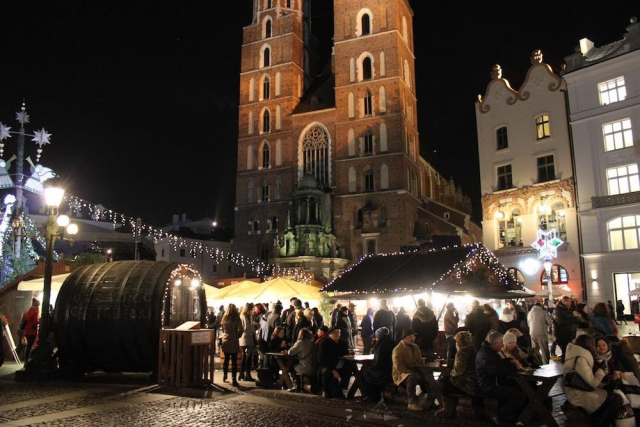 First on the list and impossible to miss, it's the famous annual Christmas Market. While it may be a strictly al fresco affair - rain, sun or snow, this veritable village of food and colour is an essential on every Cracovian Christmas list. A myriad of traditional wooden stalls, enveloped in Christmas cheer offer up a dedicated array of local fare. When your tummy starts to rumble after satisfying all your last minute Christmas shopping needs in the maze of decorations and gifts, this is the place to be if you want to experience Christmas, Krakow style.
To wet your palate, why not begin at one of the little barbeques busy grilling oscypek (that's local mountain cheese) - a great appetizer when teamed with cranberries, bacon or prunes. Next, you can chow down on a plate of pierogi or nalesniki (lots of veggie options), or discover the delights of chleb z smalcem (bread with lard - tastier than it sounds).
If these options don't tickle your taste buds then why not head over to one of the larger grills which are billowing deliciously scented plumes of smoke across the square. You'll find them packed with ham hocks, pork neck, polish sausages, potatoes, wheels of bread the same size as those on your car and a whole lot more. For dessert, you might want to get messy with some hot waffles dripping in melted Belgian chocolate before you wash it all down with some mulled wine & beer, available in the giant cask-shaped huts.
Find it every day in the Main Square - from whenever the stall owners crawl out of bed, until they get too sleepy.
Bunkier Cafe

A firm local favourite and rather an institution for the more philosophical crowd, Bunkier Cafe might just be exactly what you're looking for. If all you want is to settle in for a few hours in a down to earth, affordable setting while you chain-smoke and write your complex memoirs of Christmases' past - then this is the place for you. Slightly less hidden by the foliage of the Planty at this time of year, Bunkier Cafe is a transparent greenhouse of relaxed energy and delicious food. Split into two by its smoking and non-smoking sections, it is one of the few places where you can enjoy the feel of being outside whilst still protected from the chilly winter winds.
Bunkier will only be serving cold food on the 24th, but with a wide selection of cakes and cocktails you certainly won't be leaving with an empty belly. On the 25th the full menu returns with doors opening at 11am and revolving with starving artists until midnight.
@pl. Szczepański 3a,
Dining is available on the 24th Dec. until 4pm & the 25th Dec. from 11am till 12am.
Tel . +48 12 431 05 85
Copernicus

Rolling out the red tinsel carpet are Restaurant Copernicus, a self-proclaimed 'renaissance inspired restaurant based on Polish royal cuisine'. Apparently still serving to royalty, you will be in good company when dining at Copernicus with a history of high-profile customers including Prince Charles of Wales and world leaders such as George W. Bush.
A recommendation from 'The Michelin Guide' once again emphasizes Copernicus' association with the gastronomic elite, however you might have guessed by now that your princely meal may also cost princely sum. So, if you have cash to splash and want to feel like a Christmas King then this is the palace for your palate.
@ ul.Kanonicza 16
Tel. +48 12 424 34 21
Dining is available on the 25th Dec. from 12pm till 11pm - booking in advance is recommended
Pod Wawelem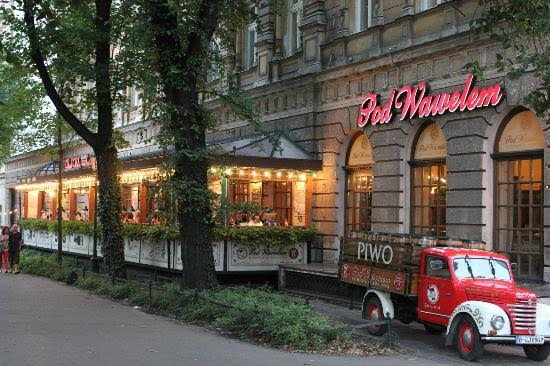 Looking for somewhere you can burp contentedly with a bit less shame? Pod Wawelem is open for Christmas Eve but not for Christmas Day.

Here you will find moderate prices on huge servings of traditional Polish foods (or beers) and standard pub favourites along with giant platters of every meat you can imagine. With a live band (fiddle & accordion deal) playing merry traditional tunes, the feel of a Polish mountain hut and pretty twinkle lights decorating the exterior - atmosphere alone makes Pod Wawelem a very Christmas appropriate choice. You can find it on the corner of the Planty and as the name 'Pod Wawelem' literally translates - tucked right 'beneath Wawel' Castle.
@ św. Gertrudy 26-29
Tel. +48 12 421 23 36
Dining is available on the 24th Dec. from 12am till 11pm.
Poleski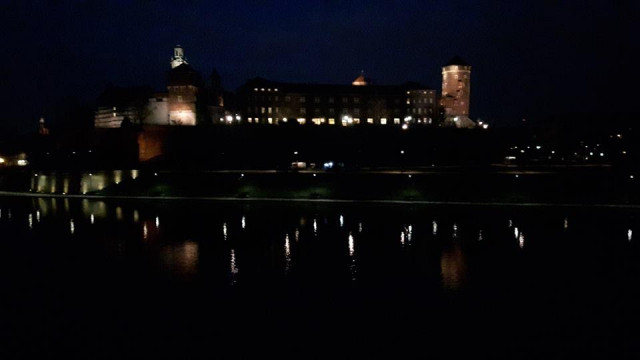 A short walk across the bridge will bring you to Hotel Poleski's in house restaurant. Open from the 24th right through to the 26th and not requiring advance booking, it's a safe bet if you find yourself wandering around on an empty stomach. Traditional Polish and European cuisine are to be found along with 'unique cocktails' in their comfortable and spacious dining room. Head down on Christmas Eve and you will be treated to a choice between two specially designed Christmas menus prices at PLN 65 or PLN 75.
Situated in Debniki and boasting Krakow's best view of Wawel, enjoy an unadulterated panorama of the beautiful Vistula River. Only fifteen minutes' walk from the Old Town, you can find their well-known premises right on the banks of the river, next door to the Manggha Museum.
@ ul. Sandomierska 6.
Dining is available on the 24th & 25th Dec. between 1 to 6 pm.
Tel. 0048/12 260 54 05
Andromeda Alfa
Andromeda Alfa, Restaurant of the Hotel Galaxy, will be hosting a Christmas Eve Gala Dinner on the 24th with a hot & cold buffet menu. At PLN 190 per person but without a limit on consumption, you can try your best to build a holiday belly worth the price. Galaxy Hotel will be providing you with a big empty plate along with a selection of all the Polish Christmas favorites to taste at your leisure. A complimentary glass of their mulled wine will warm you up and prepare you to attack their generous table of desserts.
You can also take a trip to Galaxy on Christmas day when for the slightly lower sum of PLN 120, you will be treated to a rather more international buffet. The variety of familiar xmas meats (rather than the traditional carp served on the previous evening) and dishes may appeal to some less adventurous holiday visitors.
@ Gęsia 22a (Behind Galeria Kazimierz)
Tel +48 12 342 81 00
Dining is available on the 24th & 25th Dec. from 6.30 to 9pm. - Booking in advance is recommended
Rubinstein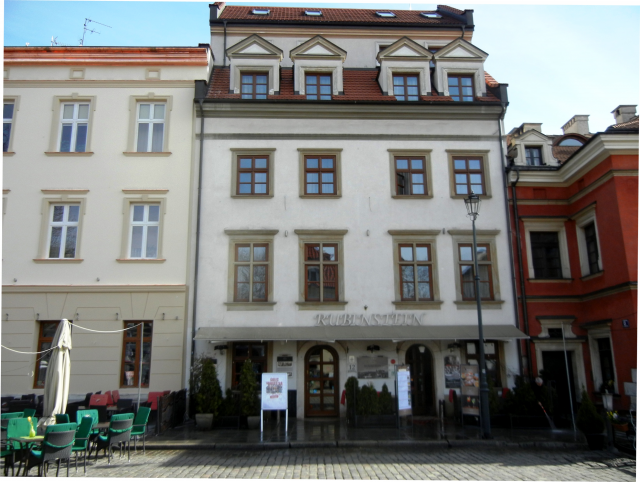 Nestled in the picturesque cobbled square of Szeroka in Kazimierz, Rubinstein Restaurant provides yet another opportunity for Christmas Eve consumption. Priding themselves on their excellent atmosphere, the dining room is set beneath a glazed patio - an excellent location for awaiting the first snowflakes of Christmas.
Rubinstein offers up a special menu for the evening, with dishes inspired by Polish, Jewish and western cuisine. As well as being famous for their enormous drinks menu, this restaurant has a reputation for fast and efficient servers. This makes it all the more easy for you to carry out the most important Christmas rule: eat, drink and be merry.
@ ul. Szeroka 12
Tel. +48 12 384 00 00
Dining is available on the 24th Dec. from 6pm till 11pm - Booking in advance is recommended
Alchemia od Kuchni
Another mainstay of the local food & drink scene, Alchemia od Kuchni is the restaurant counterpart of one of the most popular bar/restaurants in the historical Kazimierz district. Smack bang in the middle of Plac Nowy (the main square of the Jewish Quarter), Alchemia is renowned for its lively music scene and tasty (yet affordable) menu of international street food & favorites. Formerly an actual alchemist's residence, it has certainly not lost any ambiance after being transformed into a candle-lit canyon of jazz-enthusiasts and foodies.
With two wonderfully dingy bohemian chambers, a dedicated indoor smoking room, a musical dungeon and a full kitchen complete with its own clean, well-lit dining room (if you wish to see the food you're eating) - Alchemia can transmute even the most melancholy Christmas into a cheerful one. If you don't end up having a deep & meaningful conversation with a Tibetan violin player who makes his own cheese, then we owe you 5 złoty.
@ Ul. Estery 5
Dining is available on the 25th Dec. 9am until they discover the philosopher's stone.
Tel. +48 12 421 22 00
Klezmer Hois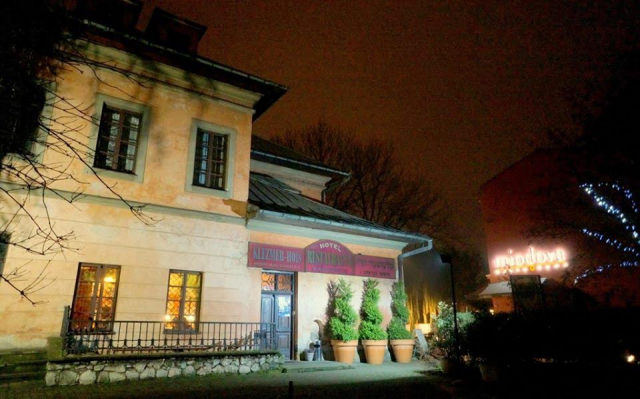 A rather appropriate choice considering that this is a holiday celebrating the most famous Jewish man of all time; if you want to feel what the holidays would have been like 100 years ago in Kazimierz, this is your opportunity. Restauracja Klezmer offers you the chance to enjoy a Christmas dinner with some authentic Jewish flair.
Their 'cafe room', 'column room' and 'banquet room' are all well stocked with authentic paintings, furniture and artifacts making it easy to immerse yourself in these comfortable and homely surroundings. From hummus to herring and from duck to Dziegielówka (local vodka), you will be spoilt for choice in this staple of local dining. Let your eyes wander over more than a hundred years of Kazimierz' history and culture whilst you tuck into some traditional Jewish fare.
@ ul. Szeroka 6
Dining is available on the 24th & 25th Dec. 7am- 11pm
Tel. +48 12 411 12 45
Nowa Prowincja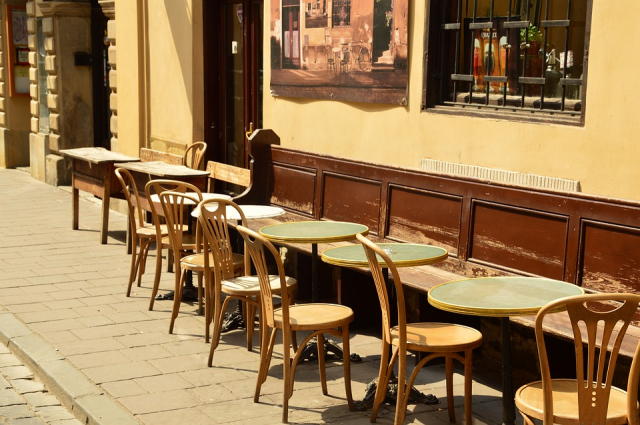 Nowa Prowincja might be more of a cake-coffee-cognac kind of joint than a full on feasting facility, but if you're looking to beat the lonely winter blues and feed your soul with some care-free Cracovian characters then it's certainly worth a look. With reportedly the best hot chocolate in town (feel free to add some Bailey's), a magnificent meringue and a poetically inclined doorbell, this quirky grotto is a great place to snuggle up and let the afternoon melt away. The giant teddy bear in the window will be more than happy to accommodate your snuggling whilst you tuck into one of their delicious quiches, a salad or some hummus.
@ ul. Bracka 3-5
Dining is available on the 24th Dec. 9am- Midnight
Tel. +48 12 430 59 59