Record Amount of Mountain Goats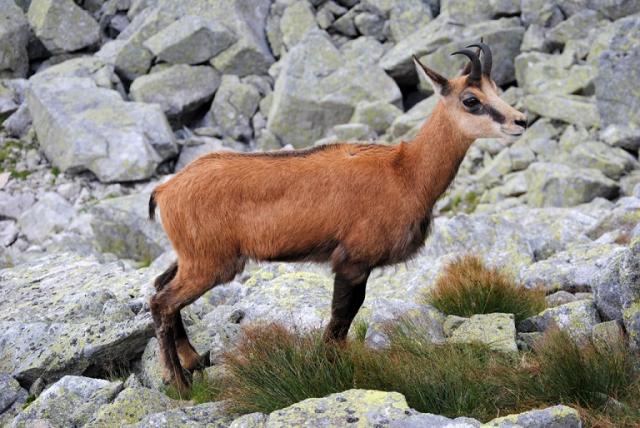 As many as 1389 mountain goats live in Tatra Mountains, according to scientists within the Autumnal Naturalistic Observation project. This is a record result, employees of Tatra National Park and Slovak scientists say. Last year there were 203 animals less. n the Polish side of Tatras there are 371 nannies, 48 billy goats and 44 goatlings. On the Slovak side lives a total of 1018 mountain goats, including 106 goatlings. According to scientists, such a big number of mountain goats can be a result of moderately cold and not too snowy winter.
The amount of mountain goats in the Tatras has been increasing since 1999, when their number was extremely low (241). Apart from the Tatras, they live in Poland also in the Sudetes (south-western Poland), where the "kozica" mountain goat was brought incidentally by the Czechs in the 20th century. A small flock had gone through Czech – Polish border in the '70s and then settled on a mountainside of Mt. Snieznik (the Sudetes).
A mountain goat is protected species. It lives in small flocks of nannies and goatlings, led by the most experienced female. Billy goats live alone or create bachelor flocks and then, during the mating time in autumn, they join the herd.
Comments