Morskie Oko Lake Ranks Top 5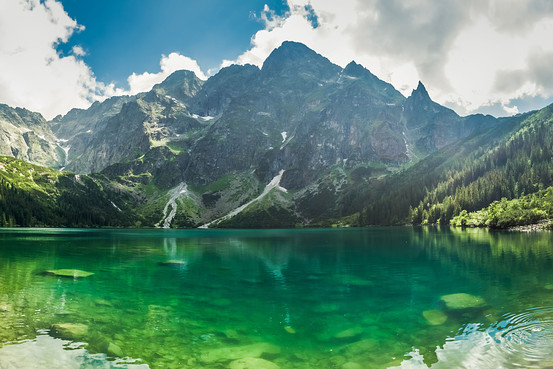 The Wall Street Journal has presented a list of five remarkable lakes in the world. Ranking first, the Morskie Oko [lit. "The Eye of the Sea"] Lake was dubbed "The Hidden Gem".
"Straddling the border between Poland and Slovakia, the Tatra mountains mark the highest point of the Carpathian mountain range and are pockmarked with crisp alpine lakes. The loveliest is also the largest, Morskie Oko, which sits at the bottom of a blue-green valley on the Polish side. Icy in winter, summer sees herds of chamois eating the delicate flora that sprouts along its banks. Crumbling mountain huts, including one that once belonged to Polish explorer Stanislaw Staszic, overlook the lake from the slopes of Mount Rysy and are a starting point for hikers" writes WSJ.
The other four lakes worth seeing are, according to the newspaper: American Lake Powell, Kenyan Lake Nakuru, Swiss Lake Lucerne and Finnish Lake Saimaa.
Comments