Modra Odra
This place has closed!
Check out other similar places »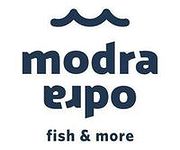 Phone

-

Website

-

Address

Odrzańska 24 & Rynek Ratusz 15/1C
Local Life Wroclaw is about to select candidates for Best Places awards, dedicated to rewarding and encouraging excellence in products, service and ideas. You are helping us to make the best choice.


Modra Odra has 0 votes. Click here to see the results.


You can vote once a day for your favourite place.
Editor's review
Landlubbers delight as seafood has come ashore to mingle with street food at the bountiful Modra Odra. This precious Wroclawian pearl seeks to fill a gap in the market at the same time as filling the gap in our tummies. For too long now, due to obvious geographical reasons, sea-sourced dishes have been super hard to come by in Southern Poland. Even the rivers are quite overlooked. Aside from the ocean of herring, you could forget about a standard fish & chip shop, if you're lucky you'll find some overpriced mussels.
Modra Odra are helping to turn the tide by serving up good quality, fresh and seafood (and riverfood) prepared by chefs who clearly one end of a crab from the other - at such an affordable price that means it doesn't have to be a super special occasion to dine there. It's perfect for a casual lunch, a delicious dinner, or even classic fish & chips on a night out. The full and diverse menu allows for all times of day and night and all levels of hunger - even for vegetarians and people who just want some beef.
Editor
Editor & Wroclaw Local
Reviews