BARBARKA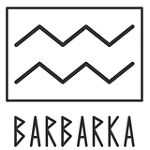 Phone

(+48) 791 356 513

Website

Address

Wyspa Słodowa, Barbarka
Local Life Wroclaw is about to select candidates for Best Places awards, dedicated to rewarding and encouraging excellence in products, service and ideas. You are helping us to make the best choice.


BARBARKA has 0 votes. Click here to see the results.


You can vote once a day for your favourite place.
Editor's review
Compared with other European cities like Amsterdam, Budapest and Prague, Polish cities have not really taken good advantage of their river fronts to create great experiences for visitors, but places like BARBARKA are changing this... you can't really go wrong on a hot sunny summer day than sipping the beers whilst enjoying a view of Wroclaw's Old Town charm and the world going by. This place can get quite busy at the weekends, partly because of the fair prices charged for drinks, partly because of the DJ sets, but basically because there are not many better things than just chilling out by the water. Do it.
Editor
Editor & Wroclaw Local
A message from BARBARKA
In the heart of Wrocław, on Słodowa Island, we have created a space for you. Shape it your way - we provide alcohol! We warmly invite you!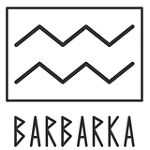 BARBARKA

Reviews