Arsenals Film Festival
Due to funding problems, Arsenals International Film Festival had to quit its activities in 2012. Read about new and aspiring film festivals here.
September is the month for the largest film festival in Riga, the International Film Festival "Arsenals." The festival's history goes back to Soviet times, when "Cinema Days '86" showed a variety of films otherwise not accessible to the public. The festival in its current incarnation includes the Forum International Competition Screening, the Baltic Film Competition (films from Latvia, Lithuania and Estonia), the Retrospective Screenings, the World cinema Panorama, and special thematic programs.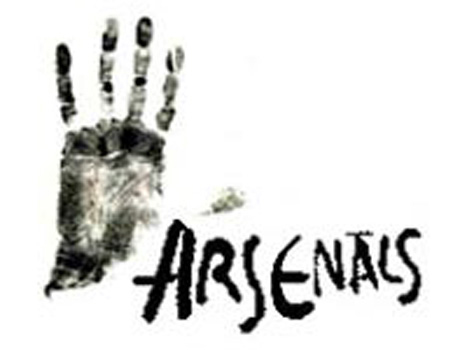 Other Festivals in Riga
In addition to Arsenals, there are several other film festivals that anually take place in Riga at different times of the year.
March is the time for Berimors, a film festival for children - or more accurately, of films for children, as adults won't be kicked out of the audience (we hope). The event even features an animation workshop for aspiring motion artists.
Mid-March is also when the International Festival of Animation Films, Bimini, takes place in Riga. The festival is the only festival of animation in Latvia, and also the largest of its genre in the Baltics.
The Riga International Fantasy Film Festival takes place late April to early May and features the most recent full-length films in different fantasy genres: science fiction, thrillers, horror movies and other forms of productions in the fantasy genre. First and second prizes are awarded, as well as and audience pick.
In mid-October one can see the "Nordic Film Days," showcasing the most recent and interesting cinematic productions from Iceland, Finland, Sweden, Norway and Denmark for one week. In addition to critics disecting the film, the audience's voices will be heard as well in evaluating each film.
More information on each festival can be found at the Arsenals festival's official website.
Comments