Bratislava Slovakia - Interactive Guide
A few years back, George Dubya Bush managed to confuse Slovakia with Slovenia.
"The only thing I know about Slovakia is what I learned first-hand from your foreign minister, who came to Texas, " G Dubya told a bewildered Slovak journalist.
Of course, that foreign minister was in fact a prime minister, Janez Drnovsek, and he was not Slovakian, but Slovenian.
Confusing countries can lead to many comical crises, and ten years ago, had a traveller bought a flight to Bratislava instead of, say, Barcelona, he would have been a tad disappointed not to end up in the Catalonian capital.
After the Iron Curtain fell, Bratislava was slower to find her feet than Czech neighbour Prague. Travellers were generally heading in other directions. But by 2008, the Slovak capital had found a new spring in her step.
Travel journalists began to rhapsodize that "amid this Old World backdrop there is the buzz of a city brimming with exuberance" (New York Times), whilst the Sydney Herald talked of finding 'Shangri-la in Slovakia.'
In short, Bratislava may not be 'the new Barcelona', but these days, if you turn up here by accident, you'll be in for a pleasant surprise.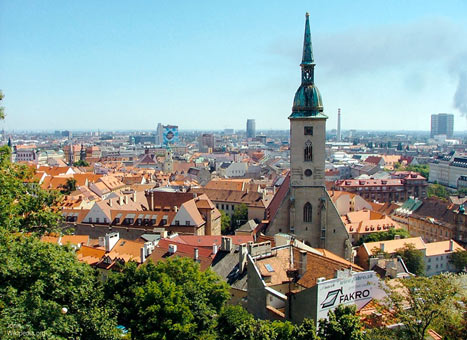 Here at Local Life, we've got bags of handy info to get you off on the right foot. Besides some basic tips on getting back and forth, feel free to browse through our pages on restaurants, bars, hotels and cultural hotspots. A news section keeps you up to date on what's up in Slovakia, whilst the events listings put you in the picture on the concert scene.
And if you're gallantly gearing up to master some Slovakian phrases, click onwards for our language page, where we've got a beginners guide to this tricky mother tongue. We've also got a weekly weather forecast and some general tips on money matters.
Finally, we're steadily expanding our themed articles. Want to know who the Blood Countess was? Curious about the Bratislava Film Festival? Watch this space for more pieces from the wider Slovak picture.

Enjoy Bratislava!
Comments
Thank you so much for the incredible amount of work that went into putting together such a good and reliable page for people like me - traveling soon (within the month!) - to Bratislava!
Reply