African Drum Classes
Mon 26th
Mar
17:30 - 20:00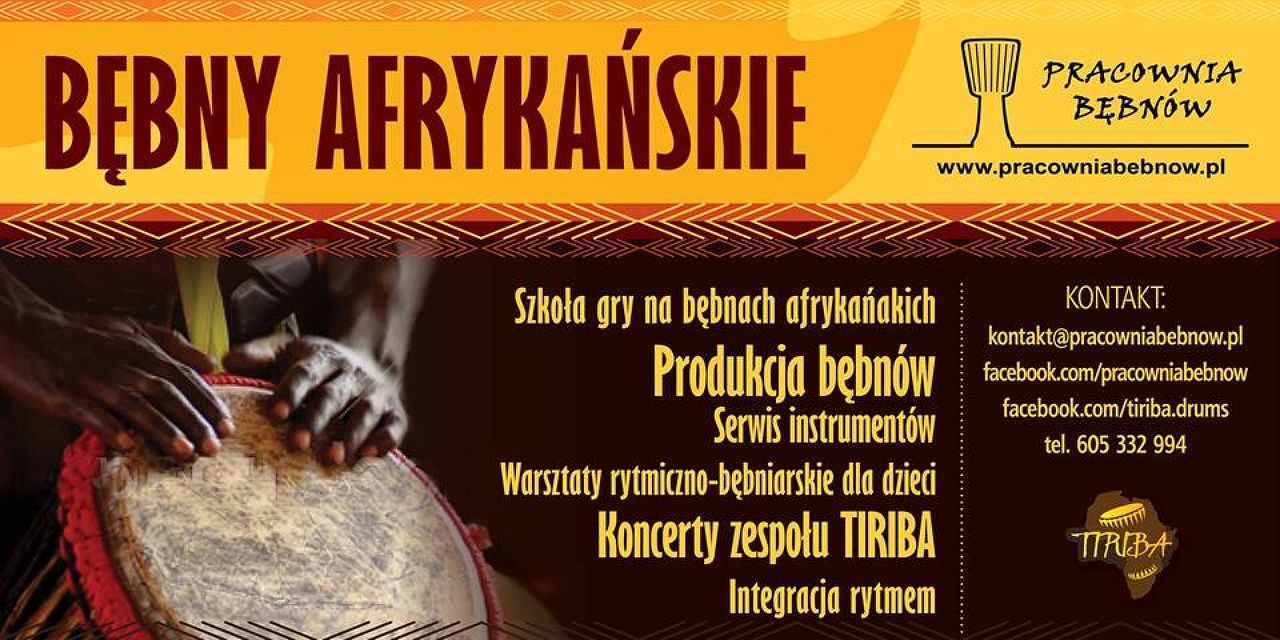 Now in their 13th year, the well-practiced Pracownia Bębnów are hosting regular lessons in which you can learn how to play the West African drums, djembe and dundun. In these classes you will learn the technique in theory and in practice. By learning basic sounds, original accompaniments, signals, arrangements, individual rhythmic compositions ... you will learn the rules that apply to traditional percussion music from Guinea and Mali.
The participants in their classes are people of all ages and professions, which is the best testimony to the fact that drumming is for anyone who wants it.
Meetings are once a week & there are three levels to choose from: - djembe 0 - for people starting - djembe 1 - continuation of last year's groups 0 - djembe 2 - continuation of last year's groups 1 - the group for dundun bass drums is open to all levels.
The schedule is placed as a photo in the discussion of the event. They provide instruments for classes, so having your own drum is not required.
Address:
22 Robobnicza Street
Cost:
PLN 80 / month (including 4 meetings)
For people participating in the djembe groups, the dundun group is half the price, or PLN 120 for 8 classes a month (4xdjembe and 4xdundun)
Records and information:
tel. 605 332 994
kontakt@pracowniabebnow.pl
www.pracowniabebnow.pl
Participants of last year's classes played during the Freaki Africa festival: https://www.facebook.com/100011638021425/videos/359449871119611/
Mariusz Raźny - pedagogue, drums producer, founder of the Tiriba band. He has been playing drums since 1999, and six years later he started a regular drumming workshop for children and adults. Participant of many workshops conducted by African djembe virtuosos such as: Namora Keita, Seckou Keita, Babar Bangour, Mouctar Toure, Sana Camara, Mackan Sylla, Mamada Camara, Gaspard Conde, Bouba Diakite, Amadou Bangour, Haroun Dembele .... In 2012. he visited the capital of Guinea Conakry where he explored the secrets of playing drums working with local artists.