Pulp Non-Fiction Vol. 4: Water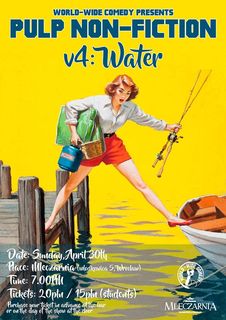 Without it, you'll die. With too much of it, you'll die.
We wash with it, cook with it, clean with it.
We vacation on it, in it, or near it.
It's water, it's everywhere and on Sunday, April 30th, it will be funny.
World Wide Comedy's ongoing series of TRUE stories told in a FUNNY way continues. Join us!
30 April at 19:00–22:00
Mleczarnia
ul. Pawła Włodkowica 5