PUBLICATIONS SECTION TIFF Festival // 24 Hours of Photography //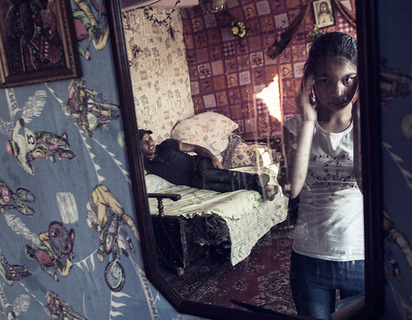 PUBLICATIONS
The fourth edition of TIFF will host an expanded selection of photographic publications, examining the Dutch Photobooks. The selection, prepared by Erik Kessels will be presented in Studio – BWA Wroclaw. Erik Kessels is a well-established dutch designer and curator. He is mostly known for his publications and his use of photography to tell visual stories in books. He is the Creative Director of KesselsKramer Publishing. The aim is to present the photobook not only as a means of exhibiting photographs, but as an autonomous work of art. The newly refurbished gallery allows for a comfortable reading space and a bookstore. Don´t forget to see the Photographic Publication of 2014 and join the meetings with authors and the curator.
ERIK KESSELS - THE CONTEMPORARY DUTCH PHOTO BOOK
Curator: Erik Kessels
Honourable support: Kingdom of Netherlands Embassy in Warsaw
Opening: 05.09.2014 at 10:15 p.m.
Exhibition is open until 15.09.2014
Bwa Studio, ul. Ruska 46a/13 (inside the yard)
The exhibition presents over 50 contemporary dutch photobooks with curator's introduction. Netherlands is one of the most important countries in the history of printing. It's also a country with reach tradition of conceptual and documental photography. The current publishing boom comes from this tradition and it's based on unique close collaboration between photographers, printers and designers. The exhibition aims to show the different trends and solutions that are characteristic for dutch photobooks. At the same time it's an subjective choice of the curator who is also an artist working mainly with found photography.
Erik Kessels is since 1996 Creative Director of communications agency KesselsKramer in Amsterdam and works for national and international clients.
As an artist and photography collector Kessels has published several books of his 'collected' images: Missing Links (1999), The Instant Men (2000), in almost every picture (2001-2012) and Wonder (2006). Since 2000, he has been an editor of the alternative photography magazine Useful Photography.
For the DVD art project Loud & Clear he worked together with artists such as Marlene Dumas and Candice Breitz. Kessels writes regular editorials for numerous international magazines. He lectured at the D&AD Presidents Lecture and at several international design conferences such as in Singapore, Goa, NY, Toronto and Bangkok. He has taught at the Gerrit Rietveld Academy and at the Amsterdam Academy of Architecture where he curated a celebration of amateurism.
Kessels made and curated exhibitions such as The European Championship of Graphic Design, Graphic Detour, Loving Your Pictures, Use me Abuse me and Album Beauty . He also co-curated an exhibition called From Here on together with Martin Parr, Joachim Schmid, Clement Cheroux and Joan Fontcuberta.
In 2010 Kessels was awarded with the Amsterdam Prize of the Arts and in 2012 elected as the most influential creative of The Netherlands.
Meeting with Erik Kessels - 06.09.2014, 2 p.m., New Horizons Cinema, (Kino Nowe Horyzonty, ul. Kazimierza Wielkiego 19a-21)
Curator's guide - 06.09.2014, 5 p.m., (Bwa Studio, ul. Ruska 46a/13, inside the yard)
Organisers: Fotofestiwal, Book Off, Miejsce Fotografii
Partner: Empresse
Date: 05.09.2014, 10:15 p.m.
We award publications which have potential to inspire, which present bold concepts, polished graphic design, impeccable print, exceptional photographs and a well-thought-out project. The jury consists of invited experts who engage in producing books and in photography. Awarded books and albums were displayed at the exhibition during Fotofestiwal. Now the they will be displayed in BWA Studio at TIFF Festival.
STIGMA - ADAM LACH AND KATARZYNA DYBOWSKA
Date: 06.09.2014 at 16:00
host: Monika Szewczyk-Wittek
There are as many Gypsies, as there are cultures. We are Gypsies too, only different – MÄNDRA
The book entitled Stigma tells a story of a 60 strong family of Romanian Gypsies residing at an encampment in Wrocław. However, it is not yet another chapter of a vivid Romani legend – there are no caravans, fires, dancing or singing – instead, there are extraordinary human stories. We see a group of nomads, addicted to a relentless search for a better world, unwittingly succumbing to the influence of mass culture and struggling with the same problems as every modern man.