You've Got (Unusual) Mail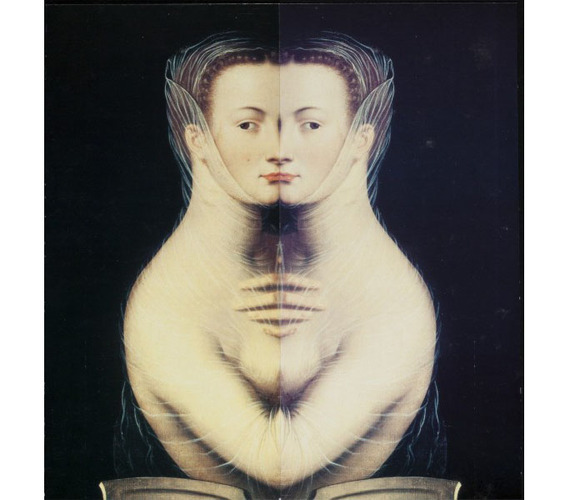 A unique exhibition of mail (and art) exchange between Jiří Kolář, a renowned Czech artist, and Béatrice Bizot, a young French sculptor.
"Jiří Kolář & Béatrice Bizot: Korespondáž/Correspondage" at Veletržní Palace features some 400 collages that Kolář sent Bizot between the summer of 1986 and autumn of 1987, in exchange for letters from her.
Those visitors who expect to see a representative sample of the great Czech artist's work may be disappointed, for the collages in the show are postcard-sized, or not much larger, and of intimate rather than of public character. They were meant to be held in the hand and seen by a single person, not to be exhibited. They are amuse-bouches to the sumptuous banquet that is Kolář's art - which is a great deal better than nothing at all.
Although Kolář may be more revered by Czechs as a poet, outside of the country he is highly regarded for his groundbreaking collages. He used the form because he found it to be the perfect expression for the hostile environment he inhabited.
The exhibition's title "Korespondáž" (Correspondage) is a punning reference to terms he applied to the collage techniques he'd invented, such as confrontage (placing intact images next to each other to suggest some connections, visual or otherwise), rollage (cutting up a reproduction into strips and then putting them together again according to some preconceived idea), prolage (creating depth by inserting images into holes cut or torn in the surface or image) and crumplage (deforming images by crumpling them).