Wro Art Center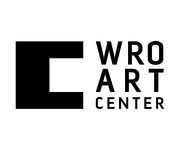 Phone

+48 71 343 32 40

Website

Address

ul. Widok 7
Local Life Wroclaw is about to select candidates for Best Places awards, dedicated to rewarding and encouraging excellence in products, service and ideas. You are helping us to make the best choice.


Wro Art Center has 0 votes. Click here to see the results.


You can vote once a day for your favourite place.
Editor's review
This spanking new art centre confirms Wroclaw's status as one of the most forward thinking cities in Poland, and as a veritable bastion of creative culture. WRO Foundation Media Art Center began life back in 1989 when it became the only independent organization in fair Polska specialising in contemporary art, media and technology. However whereas the foundation's activities have previously revolved around organised the 'WRO - International Media Art Biennale', a festival and competition of modern art, the opening of the foundation's very own centre means they can expand their operations considerably. Exhibitions, presentations and special events will now be staged throughout the year.
Editor
Editor & Wroclaw Local
Reviews