Sylwester Under The Stars
If you're planning on spending New Year's Eve abroad then you'll be hard pressed to find a more fun nation to celebrate with than the fun-loving, easy-going - and hard-drinking - Poles! No special occasion passes in Poland without due deference given, and you can be sure that New Year's Eve (known as Sylwester in Polish) will be celebrated in as much style as any other country in the world, if not more. Whether you can keep up is another question entirely! Wroclaw, one of Poland's most vibrant and forward-thinking cities, makes for a fantastic place to welcome the New Year, thanks in part to its spectacular Market Square. This tremendous space always commands the focus of the townspeople's attention as live acts, DJs, fireworks and lightshows help the night go off with a bang!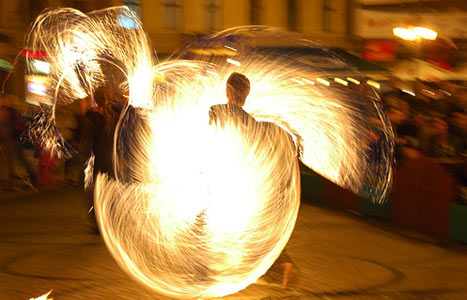 New Year's Eve 2007 - Sylwester Under The Stars
New Year's Eve 2007 promises to be no dead duck this year, with Wroclaw's City Council pulling out all the stops to ensure a fantastic night's entertainment. Famous Polish acts such as Perfect, Big Cyc (whose lead singer once famously mooned the Polish president) Kayah and Doda (Poland's own version of Victoria Beckham) will all be belting out their hits, whilst international support arrives in the form of DJs Velvet (Netherlands) and Basshunter (Sweden), ensuring a night of high jinks.
To top it all off Rafal Dutkiewicz, Wroclaw's popular mayor, will be passing on his greetings to the people and the whole evening will be accompanied by multimedia displays and other surprises!
If you don't fancy getting down with the masses on the square, then plenty of bars and nightclubs will be hosting private parties, whilst the Hala Ludowa will be hosting their own knees up with Marco V behind the decks.
Comments
In my opinion, in many Polish cities we can spend an unforgettable night New Year's Eve night. Very interesting offer we will certainly find at the Dana Hotel in Szczecin. We can have a great fun there in the rhythms of disco, taste the many delicious meals,
Reply