Practical Tips for Travellers
You can always count on Szczyrk Local Life to provide a handful of tips for all to-be Szczyrk explorers!
Safety
Szczyrk prides itself as a very calm and safe tourist destination, with low crime rate, though as always in a tourist resort, you need to mind for occassional pickpockets. Fraudsters offering non-existent lodging or services are scarce, but we always recommend you double-check what seems the deal of your lifetime; the best option is to make good use of the variety of Szczyrk Local Life website offers of accommodation and services.
Emergencies
Szczyrk oprates a full scope of public service, such as police, fire dept., and ambulance. The all-purpose 112 EU emergency no. is sometimes not as efficient as hoped, and the best way to get help is to remeber all-national Polish emergency numbers:
997 - nearest police station
998 - fire dept. - takes care of all emergencies reqiuring use of heavy duty equipment and life-saving skills such as climbing or operating on water
999 - nearest ambulance point
+ 48 601 100 300 or +48 33 829 69 00 - Mountain Rescue Service (GOPR)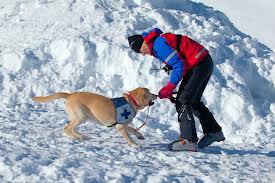 Hiking
The area of Szczyrk is located at the foothill of Beskidy Mountains, so remember not to treat the weather conditions lightly. Even on the most warm, beautifula and sunny days you need to prepare for rapid cool-down, and even rain or snowfall. When going for longer hikes, always take supplies of food and water, and make sure those who stay put know where you're heading. Also, make sure your cell phone is properly charged and you have Mountain Rescue Service (GOPR) number on you.
Renting equipment
Whether you're renting skis, bike, or other sports equipment, apart from due retal fee you'll be asked to leave some personal identification document with the rentee. This is perfectly safe and widely accepted all over Poland, but if you feel uncomfortable with leaving your ID or passport, make sure you provide some document with your full name and photo.
Comments