1917 - When the clocks stopped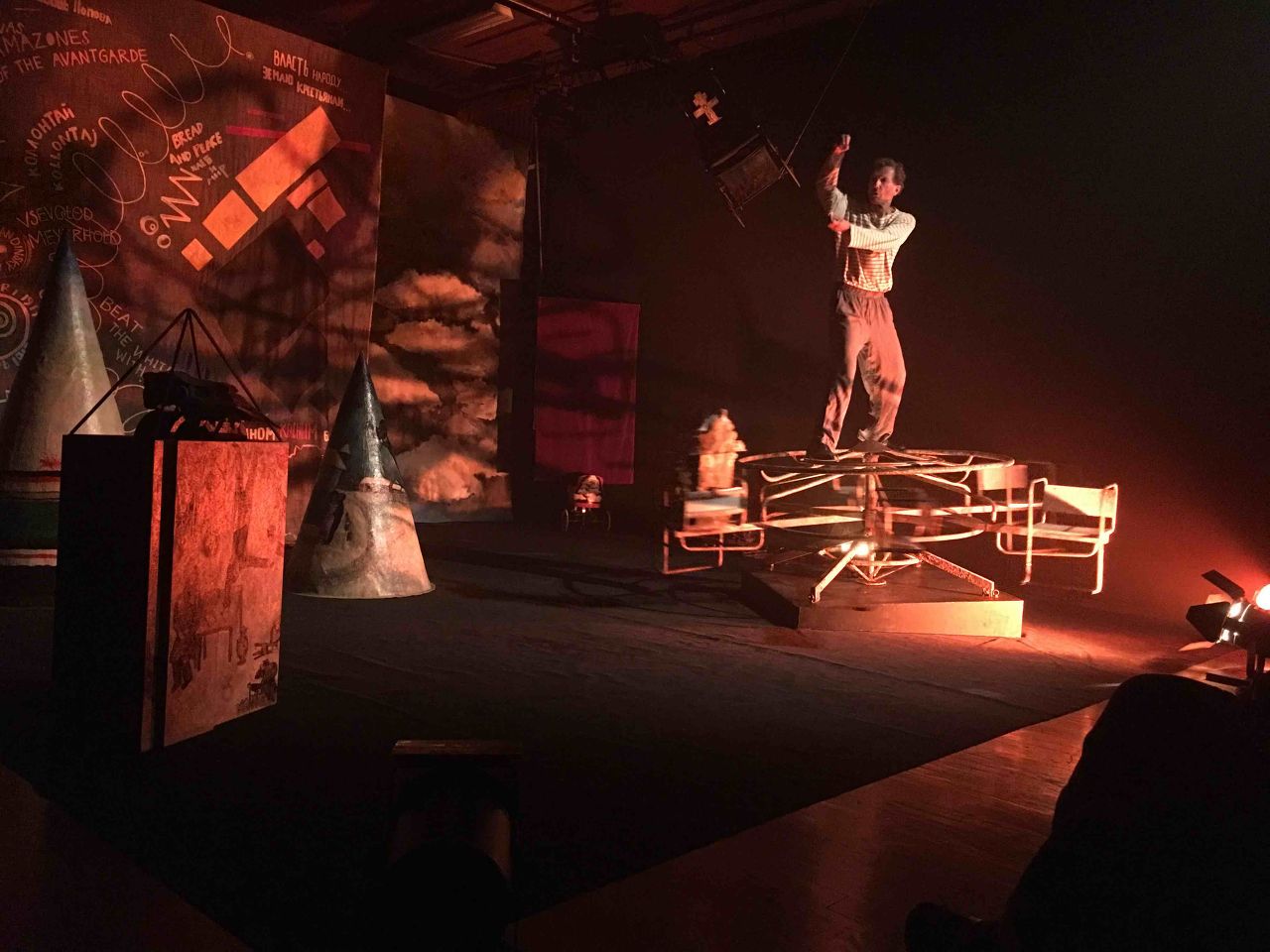 On 17 May 2019, the Swedish theatre group Teater Albatross goes to Minsk with 1917 – When the clocks stopped. The play had its premiere in Smolensk in 2018 and has since then toured to several cities in Sweden.
1917 – When the clocks stopped is the result of a two-year long work process focused on the artistic and political dreams of freedom at the time of the Russian revolution that were brutally crushed and on the communist and Stalinist movements in Sweden during the 1970's. Melted together, these themes also touch upon phenomena of today. The performance is poetic and fragmented and its imaginary scenery has been inspired by artists of the time, most notably Kazimir Malevich and Marc Chagall.
Teater Albatross has visited Belarus on several occasions. In 2005, the group participated in the Slavianskij Bazaar in Vitebsk with a play about the women's orchestra in the Auschwitz-Birkenau concentration camp. The group has many contacts with the Belarusian art community, especially in Vitebsk, and constantly aims to maintain this bond - making it stronger and more viable.
The performance will be translated from Swedish to Russian.