Minsk's Bolshoi Opera & Ballet Theatre
Minsk's primary opera and ballet theatre, officially called the National Academic Opera and Ballet Theatre of the Republic of Belarus, is usually simply called the Bolshoi Theatre.
It all began in 1920, when the opera soloists, symphonic orchestra, and choral and ballet troupe of Minsk were joined together as the National Drama Theatre. The National Opera and Ballet Theatre opened officially in 1933 in Minsk, with a performance of Georges Bizet's Carmen opera, putting the city on the European map of performance arts. Other performances that year included Eugeny Onegin, The Queen of Spades, and The Red Poppy.
The building used today on Trinity Hill opened six years later, courtesy of the famed Belarusian architect Iosif Grigorievich Langbard, who also designed many other importnat buildings in Minsk such as the Government House. The opening was marked with the premiere of the Mihas Podgorny opera by Belarusian composer Eugene Tsikotsky. Throughout its existence, the theatre was actively involved in nurturing and promoting national Belarusian talent, whether it be composers, choreographers, or performers.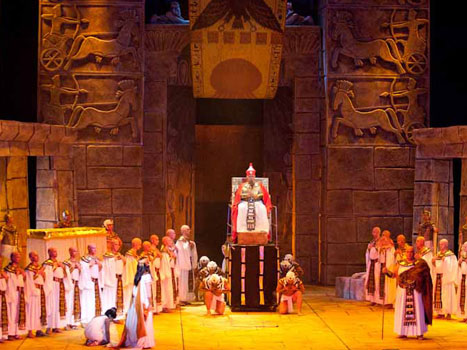 After the bombardments and utter chaos of World War II, the theatre was eventually reconstructed and the institution's artists returned to the city. The company flourished during the times of the Soviet Union, frequently touring across the USSR. As part of the Union, Belarus enjoyed constant cultural and artistic exchanges with institutions from across the Eastern lands. While the Communist era was largely devoted to developing modern works celebrating Belarusian history and the ideals of Soviet society, the post-Soviet era pushed the theatre into embracing the international opera and ballet repertoire with performances of such romantic classics Romeo and Juliet and The Nutcracker.
In 1996 the theatre was divided into two independent institutions of opera and ballet, only to be reunited in 2009 into the National Academic Bolshoi Opera and Ballet Theatre which exists today. The company continues to tour internationally, but the best place to see this group of talented artists is, of course, in Minsk.
The 2011/2012 season at the Bolshoi Theatre will see performances of such work as: Aida, The Barber of Seville, Carmen, Giselle, Eugeny Onegin, Rigoletto, Nabucco, The Marriage of Figaro, Swan Lake, and many more.

Tickets are available for purchase online at the official website of the Bolshoi Theatre with prices ranging from approximately 1 - 10 euro. Not a bad price for an international-calibre performance!
Comments
I heard Rossini's William Tell opera on CBC this afternoon broadcast from Belarus Very beautiful performance. Thank you
Reply