Anti-opera @Passion for reasons@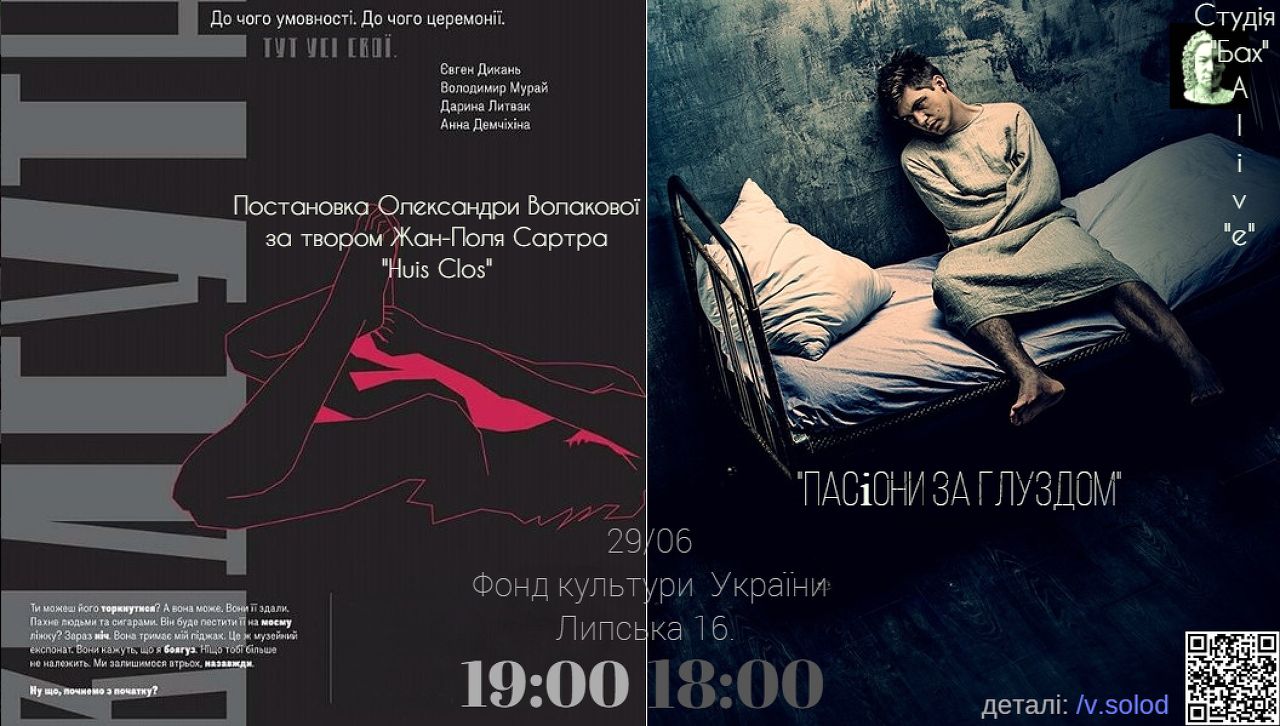 Studio "BahElive" together with friends from Poltava Young Theater "I on the Most" prepared something.
1 hall, 1 day, 2 performances in a row. Psychological drama for
J. Sartre and the author's Anti-opera V. Solodovnikova.
Acoustic musical instruments, author's music, jazz, Zimmer, Bach; poetry of EU Soy .. photo-exposition, video installations and much more. And all in one evening. June, 29 Fund of Culture of Ukraine (m. Khreshchatyk).
The theater of the Bachalive studio has prepared a new concept of the play in the genre of anti-opera. Where the most popular language is Hans Zimmer, JS Bach and the author's works of the director, composer, musician Eclectic Sound Orchestra - Vlad Solodovnikov.
https://www.facebook.com/v.solod