St. George's Church
We've talked up Sopot as the place to party, wine and dine, and dance the night away. So what is that beautiful church doing in the middle of sin city? Is it just a post weekend confessional booth? No way! St. George's church is a marvel all its own, and the perfect welcome to this stylish seaside Eden!
At the dawn of the 20th century, friendly ol' Kaiser Wilhelm II funded the building of this church, after having approved the design himself. When the building was completed in 1901, his wife, the empress Augusta Victoria, attended the consecration ceremony in person. Since that September day, sailors and fishermen have been able to see the proud tower as they sail through the Bay of Gdansk.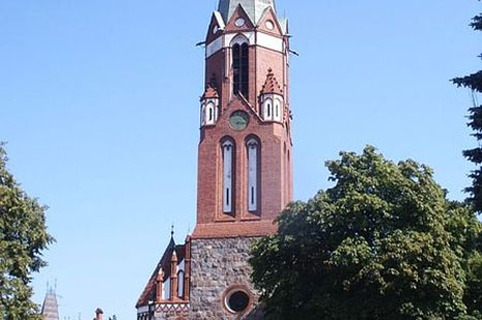 If you've been in Gdansk, prior to making a stop in Sopot, St. George's appears brand spanking new! The bricks are clean and even, and if that doesn't impress you history buffs, at least it's aesthetically pleasing for the rest of us! The stonework underneath the brick tower is also colourful and this church reflects Sopot's vibrant character. Inside the brightly painted doors, you'll find a reserved atmosphere, quite unlike most catholic churches. This is because the church was a protestant institution before coming under Polish control after the Second World War. However, it is becoming increasingly decorative and a relief of God's Mother with Child is a sure reminder that St. George stands for the Catholics!
Comments