The Famed Acoustic Paradise...
The Opera Lesna (or 'Forest Opera') is one of the most unique places to enjoy a concert, both in Poland and across Europe. Situated in a small valley, the contours of the land have created a natural sound booth where sweet voices, booming drums, and bass guitars sound a bit richer. First discovered in the late 19th century, the building of an actual concert venue wasn't realized until 1909. A man named Paul Walther-Schaffer persuaded the mayor of Sopot to grant him the necessary permits and after a few short months, the stage was ready for live performances.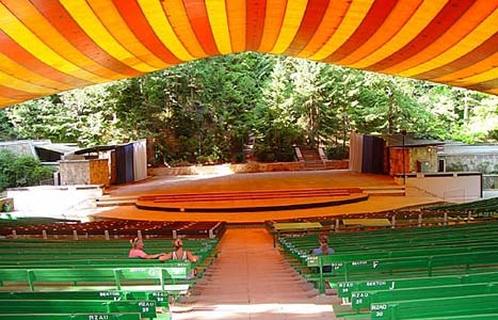 However, it was between the first and Second World Wars, when the Opera Lesna won its fame. Wagner's opera 'Siegfried' was performed in 1922 and after a flood of excited and enthusiastic reviews from German critics, a festival devoted to Wagner became an annual event. The quality and artistic commitment were second to none and the Opera Lesna became a mecca for European opera fans.
Since those times, the theater has been modernized and now seats over 5,000 spectators. A canopy stretches over the seats and stage, amplifying the already impressive acoustics. The Opera is home to the annual Sopot Festival and the International Song Festival, as well as a number of theatrical performances, actor training camps, and normal concerts. Famous visitors to the site include Johnny Cash, Whitney Houston, Bryan Adams, and the best and brightest of Polish Music like Kayah, BAJM, and Edyta Gorniak.
Comments