Sopot Festival
Deep in the storied forests of Sopot, the best of Poland's up and coming musical talent will be battling on stage with passion and tenacity. You'll hear the strain in their voices and the desire for glory will be written all over their faces. This isn't some type of rehearsed 'American Idol'-style line dance where contestants compete for the admiration of a gullible public or a wink from some bastard record producer. No indeed! At the Sopot Festival there is a lot more on the line: the coveted Amber Nightingale and the pure, unadulterated pride that comes from holding aloft this glorious trophy.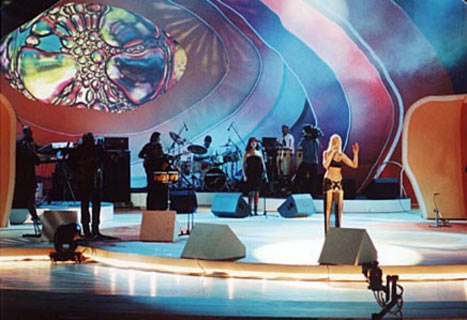 This is one of Europe's oldest music festivals. The unique scenery of the Forest Opera calls upon representatives from a wide range of styles and genres. The festival's name has changed several times over the years, as has its formula and organizers, but the idea originated with Wladyslaw Szpilman, an outstanding pianist, music director of Polish Radio, and a versatile composer who wrote both classical music and popular songs. Since those days, the festival has become the biggest stage for young talent, but has also hosted some established names from all across the globe. How bout a little Johnny Cash? What about a little Chuck Berry for ya? Tina Turner, Whitney Houston, Elton John - they've all shone brightly through the trees of the 'forest opera'.
Every year it seems the festival is bigger than ever. The sound blasts through the woods and rocks all of Sopot, but make sure you get a seat at the Opera, so you can truly say that you were there when performer 'X' made it big and held aloft the Amber Nightingale. I mean it's such a cool feeling to be the first one to know about a band or artist before they become a household name! Everyone's going to be talking about these people, but you'll be able to sit back, crack a grin, and tell the story of when that star was struggling on stage just for you and how you were there when it all began...
For more info on this year's Sopot Festival, check out the official webpage (in Polish).
Comments
Please help me!!? I would like to attend this festival in 08 but cannot find the dates or the line up!! The website looks great but of course its only in polish!!
Reply
I thpught it was very informational, but I need to know how many seats they have at the venue! You could have included more. Thank you. Please dont respond to this message!!!!!!!
Reply