Universities & Academic Institutions
If the slop they serve at your school cafeteria has gotten you thinking about a semester abroad, it's time to take a closer look at Gdansk. Within the Tri-City are 15 universities and over 60,000 students, all searching for that elusive "5" (equivalent to an A+) while still exploring and experiencing all Gdansk has to offer. While many of the Tri-City's academic institutions are less than 50 years old and lack the storied histories of some other European institutions, most schools have used this to their advantage, equipping themselves with the most modern equipment and preparing graduates for a 21st century world. From advanced market economics to sophisticated nautical navigation processes, students here are always looking forward, envisioning themselves and their country at the fore of technological, social, and scientific culture.
Upon completion of a Polish Language requirement, foreign students gain access to courses in everything from management to biotechnology to teacher training. For those of us interested in student life, but not the accompanying workload, the University of Gdansk offers travellers dorm rooms at a decent rate for the summer months. Whether you decide to study, relax on the beach, or party with Poland's academic elite, Gdansk is sure to suit your needs.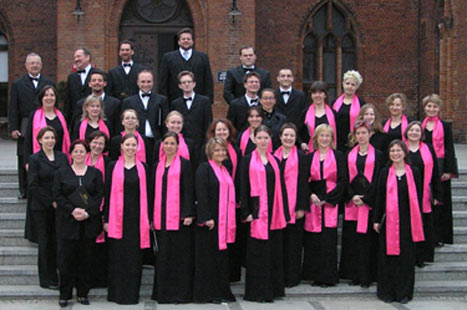 Gdansk Universities
Akademia Medyczna (The Medical Academy)
ul. Sklodowskiej-Curie
The Medical Academy's stated mission is 'to educate caring, ethical and proficient physicians and health care professionals, to provide excellence in patient care and to meet the primary care and health care needs of rural and medically under-served areas of Poland and the European Union in the near future.
tel: +48 (58) 3492222

Akademia Muzyczna (The Academy of Music)
ul. Lakowa 1
The Academy of Music introduces students to the world of concert halls, orchestras, operas and recording studios. It opens doors to international contacts, while preparing students to play a creative part in musical life.
tel: +48 (58) 3009200
Politechnika Gdanska (Gdansk University of Technology)
ul. Narytowicza 11
Gdansk University of Technology is the oldest and the largest scientific and technological academic institution in the Pomerania region. The Polish weekly "Newsweek," having the largest number of readers in Poland, ranked the Gdansk University of Technology as the best Polish university of technology this year.
tel: +48 (58) 3415791

Akademia Sztuk Pieknych (The Academy of Fine Arts)
ul. Targ Weglowy 6
The Academy of Fine Arts in Gdansk offers students training in all the major artistic disciplines and provides them with a forum to display their creative works. The school also has galleries open to the public.
tel: +48 (58) 3014440

Akademia Wychowania Fizycznego (Academy of Physical Education)
ul. Wiejska 1
This University trains the future of sports professionals. Graduates go on to become physical fitness instructors, therapists, or experts in sports medicine.
tel: +48 (58) 5547400

Uniwersytet Gdanski (Gdansk University)
ul. Bazynskiego 1
This newcomer to the academic world in Gdansk has a reputation for employing the best and most well educated teachers in the Tri-City. It offers courses in everything from English to Law to Economics. Students are proud of the atmosphere and academic culture, although the buildings and communist style architecture leave something to be desired!
tel: +48 (58) 5529043
Wyzsza Szkola Humanistyczna (Gdansk Higher School Of Humanities)
ul. Biskupia 24b
It has existed since 1999 and appears in the register of private colleges - no. 142. It has developed into the biggest private school in the Tri-City and the whole region of Pomerania.
tel: +48 (58) 3065478

Wyzsza Szkola Bankowa (Gdansk School of Banking)
ul. Dolna Brama 8
Gdansk School of Banking organizes workshops, trainings and conferences as part of Economic Practice Forum for everyone interested in economics, finance, banking, management and marketing issues. The Forum's mission is: spreading knowledge, creating opportunities to compare theory with practice, and solving problems.
tel: +48 (58) 3463889

Gdynia Universities
Akademia Marynarki Wojennej (Maritime University)
ul. Smidowicza
Founded in 1922, the Maritime University has a fine tradition of producing the very best sailors, navigators, and pilots for Poland's nautical services. Gdansk is the perfect place for such a university given its history as a port and shipbuilding powerhouse.
tel: +48 (58) 6262514
Akademia Morska (The Maritime School)
ul. Morska 81
The Maritime School in Gdynia was established over 75 years ago. It provides students with an opportunity to train on real ships and travel the seas to ports all across Europe.
tel: +48 (58) 6901292

Pomorskaska Wyzsza Szkola Humanistyczna (The Pomorska School of Humanities)
ul. Wincentego Pola 4
The Pomorska School of Humanities offers an elite, specialized education in order to produce graduates capable of immediate immersion into highly specialized fields. Always eying the goals of regional development, the school instills a sense of regional pride and affiliation in its students.
tel: +48 (58) 6230922

Wyzsza Szkola Administracji i Biznesu (Higher School of Administration and Business)
ul. Kielecka 7
Established in the midst of Poland's transition to a market economy, this business and administration school caters to those seeking elite professional development in the business sector. Located in Gdynia, the most rapidly growing section of the Tri-City, the school allows students to see first hand the economic potential of the region and gain valuable work experience in some of Poland's hottest companies.
tel: +48 (58) 6607410


Sopot Universities
Szkola Wyzsza Psychologii Spolecznej (School of Social Psychology)
ul. Kolberga 15
The Warsaw School of Social Psychology has a new branch in the centre of Sopot. Pushing the boundaries of all social sciences, the school publishes papers and books on topics ranging from behavioral analysis to pop culture. The school prides itself on taking a more serious approach to the social sciences so often subject to speculation or unreliable methodology.
tel: +48 (58) 5550991

Wyzsza Szkola Finansow Rachunkowosci (Higher School of Finance and Accounting)
ul. Kosciuszki 47
This School of Finance and Accounting equips its graduates with the knowledge and skills needed to be competitive in the global market economy. As Poland continues to make the full transition to the market economy, schools like this are essential for regional and national development. The school also prides itself on building the essential qualities of morale and confidence in its students.
tel: +48 (58) 5507880
Comments