Gdansk Theatres
Theatre is alive in Poland like nowhere else. There are few countries in the world where one will meet youth catching a play or two...of their own free will! Gdansk easily keeps up with the other culture capitals of the country, Krakow and Warsaw, with a host of theatres of its own.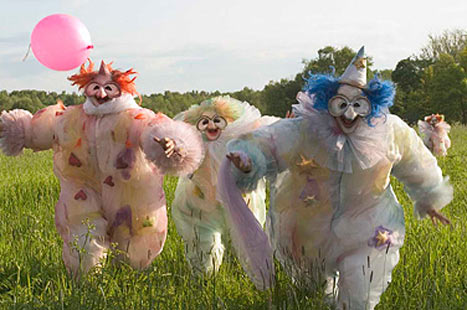 In fact, Gdansk can actually make a claim its Polish city siblings can't: The city was mentioned a few times in the works of the master of theatre himself, William Shakespeare. Back in the Gdansk Golden Age, a genuine Shakespearean Theatre entertained the city's multicultural crowds. Today work is already underway to construct a new theatre on this very same spot. This high-profile project has garnered the attention of the Prince of Wales and the American First Lady, Laura Bush. It has also managed to attract a bit of controversy... (for details, read "To Build Or Not To Build?" in our News section). We think that is quite natural, however. After all, what is theatre without a bit of drama? He, he...
You'll find a whole spectrum of spectacle in this seaside sanctuary! Whether you're after the large, beautifully adorned halls which play host to international travelling troupes or just looking for a little bit of independent, experimental interpretation, the Tri-City has got you covered! And last but certainly not least, don't miss the much-loved FETA Festival of Street Theater that rips up Gdansk every Summer!
As usual, Gdansk Life has got the stuff to get you on the right path. For more info simply visit our Culture section where you can search for individual theatres and get all the juicy details... Enjoy!
Comments
I know of no person from Colchester with my name. I do hope that attempts will be made to look again at the need to improve the website.
Reply
Not the Heidi Darby from Colchester, or is it?
Reply
It was interesting to read but the translation shows a lot of tension between the original polish language and correct English. In some places it is awkward and this clashes with attempts to convey a sense of word-play. It is therefore a somewhat strange translation and will be little negative as a marketing tool.
Reply