Gdansk Nightlife Guide
It needs to be noted that 'night' is something you won't really experience during a Gdansk summer. The sun doesn't set until nearly 22:00 and it's rising again just in time to light your stagger homeward. But the lack of a proper darkness hasn't effected the nightlife one bit. The rhythm of Gdansk's many clubs and pubs will set your feet in motion and all you need to do is follow them to ensure a rich and enjoyable evening.
Diversity is the name of the game in Gdansk. Every door opens onto something new and unique. The lack of a proper 'town square' means that you might get a little lost in your quest for specific joints, but if you're willing to wander you'll most likely stumble upon something better than you could have ever planned for. Turn down one street and you'll chance upon a The Beautiful, Young and Rich, but duck underneath that historic arch and you'll be swimming in Goldwasser. One path leads to the most progressive house music, one path places you on the Ganges River, but all roads lead to beautiful classical music, either in the opera or in one of the many historic churches. Throw a dart at a map of Gdansk and you'll always find a place that hits the spot!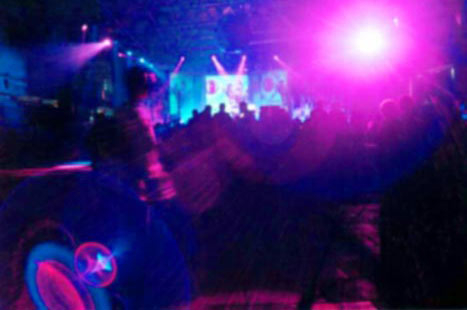 In Gdansk, you can skim the surface and sample every manner food and drink, or you can pick out your specific favorites and experience every delicious nuance. Tawerna and Santorini have some seafood dishes you'll think were fished from the Baltic just for you. Pierogarnia u Dzika and Wilenska provide diners with renowned Eastern European meals, while Kreska can satisfy those looking for some international flavor. After dinner, ground yourself on the Rock Inn Pub or groove on over to Yesterday for some strong Polish brews. If you packed your dancin' shoes then gel that hair and put yourself on the dance floors of Soda Cafe. You're a better dancer than me, so don't take it for granted! Us wallflowers would kill for those moves.
Nightlife in Gdansk is always perfect because its always what you want it to be. You have complete freedom and more options than you could experience in a lifetime here. Strike out alone into the night and meet some of the most relentless partiers in Europe or meet up with your best friends for a night of laughter and beautiful Baltic memories. Let Gdansk Life help you map out a perfectly complete evening or let us kick start your party with advice about which hotspot to check out first. Gdansk is waiting for you, but wants to get back to the party! Don't be late!
Comments