Liberation Day Celebrations
Wed 18th
Sep
19:00 - 21:30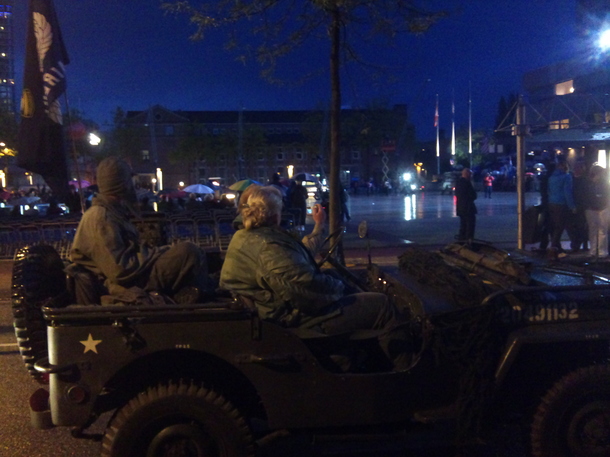 On September 18th 1944 Eindhoven was liberated by allied forces as one of the first cities in the Netherlands. It took until May 5th 1945 before the Netherlands were liberated completely. Therefore the 5th of May is celebrated yearly as Liberation Day in the Netherlands.

As only city in the Netherlands, Eindhoven still celebrates September 18th as its Liberation Day. It is celebrated yearly with several activities, one of which is the Light Route. On the day itself, the program at Stadhuisplein (city hall square) starts at 7pm. On September 20th there's the music festival Liberation040 and on September21st it's Ameezing Eindhoven, a sing-along event.
At 7.45pm a torch procession leaves from the 18 Septemberplein towards Stadhuisplein.
At 7.55pm at Stadhuisplein there will be a march-past of war veterans, ceremony protocollaire, national anthems and presentation of traditional Eindhoven crafts corporations .
Definitely a worthwile evening for everyone interested in Eindhoven history and traditions!