Gdansk Nightlife Guide
It needs to be noted that 'night' is something you won't really experience during a Gdansk summer. The sun doesn't set until nearly 22:00 and it's rising again just in time to light your stagger homeward. But the lack of a proper darkness hasn't effected the nightlife one bit. The rhythm of Gdansk's many clubs and pubs will set your feet in motion and all you need to do is follow them to ensure a rich and enjoyable evening.
Diversity is the name of the game in Gdansk. Every door opens onto something new and unique. The lack of a proper 'town square' means that you might get a little lost in your quest for specific joints, but if you're willing to wander you'll most likely stumble upon something better than you could have ever planned for. Turn down one street and you'll chance upon a The Beautiful, Young and Rich, but duck underneath that historic arch and you'll be swimming in Goldwasser. One path leads to the most progressive house music, one path places you on the Ganges River, but all roads lead to beautiful classical music, either in the opera or in one of the many historic churches. Throw a dart at a map of Gdansk and you'll always find a place that hits the spot!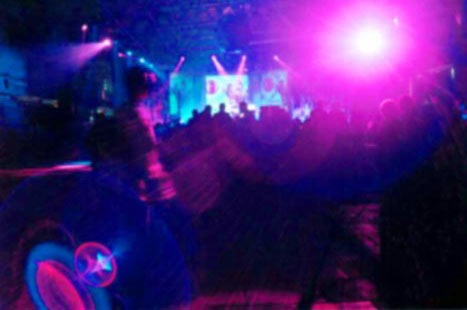 In Gdansk, you can skim the surface and sample every manner food and drink, or you can pick out your specific favorites and experience every delicious nuance. Tawerna and Santorini have some seafood dishes you'll think were fished from the Baltic just for you. Pierogarnia u Dzika and Wilenska provide diners with renowned Eastern European meals, while Kreska can satisfy those looking for some international flavor. After dinner, ground yourself on the Rock Inn Pub or groove on over to Yesterday for some strong Polish brews. If you packed your dancin' shoes then gel that hair and put yourself on the dance floors of Soda Cafe. You're a better dancer than me, so don't take it for granted! Us wallflowers would kill for those moves.
Nightlife in Gdansk is always perfect because its always what you want it to be. You have complete freedom and more options than you could experience in a lifetime here. Strike out alone into the night and meet some of the most relentless partiers in Europe or meet up with your best friends for a night of laughter and beautiful Baltic memories. Let Gdansk Life help you map out a perfectly complete evening or let us kick start your party with advice about which hotspot to check out first. Gdansk is waiting for you, but wants to get back to the party! Don't be late!
Comments
Deepak from United States Reply Aug 5th, 2013
Hey what's going on, myself and a buddy are gonna be in gdansk/sopot from aug 23-25(it's a weekend) and wondering if anyone who knows the area wants to hang out
Max from United Kingdom Reply May 7th, 2013
I was there a student. Don't waste your time or money. It's a complete ****hole. Best place is Warsaw or Riga, Latvia.
LAZ from United States Reply Jun 26th, 2012
Going to Gdansk the week of July 13. Where are the LADIES in the tricity area. Also may have time for Russia near poland where should we go
robbin from Netherlands Reply Feb 14th, 2012
I was here in winter, was all died out. gdansk it not very special, sopot is also died out during the week. only in the weekends its a lot of fun. When you go for partying, do not in winter times, better to go to krakow then. People are very friendly though.
James from United Kingdom Reply Apr 4th, 2011
Paul, you are a real loser, mate... Get a life, will ya?
Paul from United Kingdom Reply Mar 31st, 2011
Hi I'm visiting Gdansk on the 13-15th May and would really like some female company to enjoy the wonderful night life. Paul
CrazyStag from Poland Reply Sep 29th, 2010
Book a pub crawl with our expert guide to avoid rip-off bars... more info can be found at http://crazystag.com/gdansk/activities/sopot_clubbing Hen's also invited!
Michael from Germany Reply Aug 24th, 2010
Hey Jane, we (5 guys from Germany) will also go to Gdansk at the end of August. Sopot is the best place for a big party. C u there!
jane from United Kingdom Reply Aug 8th, 2010
I'm visiting Gdansk on 27-29th Auust 2010 (hen night). Any idea of places worth visiting?
Francesco from Italy Reply Jul 13th, 2010
I will be shooting a shortmovie and I need 2-3 extras for 2 days during the week 7-14 August Female/Male under 26 good look and basic English required. Please send CV's neverland974@gmail.com
Hunny Singh from Netherlands Reply Feb 17th, 2010
I am 25 yrs unmarried and I will make it to Gdansk on 25Feb.Looking forward to have a female friend for night life.your support will be highly appreciated.
Prakash from Netherlands Reply Feb 17th, 2010
I am likely to visit ur beautiful city at the end of this month,would like to know more about nightlife there.Thanks
Sean Mottershaw from United Kingdom Reply Feb 12th, 2009
Hiya Predash. I'm in town on those days. Give me shout? Are you a lavander?
prashant from India Reply Jan 22nd, 2009
i am 38, staying here up to 27th of this month, looking for a male friend for fun and with whom i can make around the beautiful tri city
JOHN from United States Apr 19th, 2013
Hey couple of guys here in Gdansk right now from US. Any interested girls want to take around cool guys?