Shops and shopping...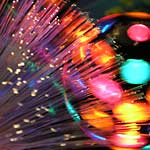 Despite its large strata of designer stores and boutiques (mostly along Bulevardul Magheru and Calea Victoriei), Bucharest isn't exactly a shopper's paradise and we'll tell you why: it's freakin' expensive. There's little you can get here that you can't back home, and you're likely to pay double for it in Buch. So, where does that leave you? Bucharest's best bargains lie in its dustiest bins: those of the delightful antique shops of Lipscani and weekend market stalls of Piata Obor. Here you can find a range of unique gifts and spontaneous souvenirs from glass work, peasant handicrafts and Orthodox iconography, to communist and Nazi memorabilia. Hedge the malls and have a go at what mom and pop have been hiding all these years - Happy hunting!
Looking for something specific?
See on Map
Top rated shopping in Bucharest