Amongst the Carpathian foothills
Podhale, which means under the mountain meadows, is Poland's southernmost region. To the Poles, the area is synonymous with a rich and patriotic folklore, and it's distinctive, proud traditions are very much a part of the national imagination. From the mid-nineteenth century the area was wistfully romanticized by poets and painters, and many Poles retain a soft-spot for the region.
Podhale still has beauty spots. But a very pressing issue lies in the curbing of over-development. The charm of sleepy villages is being eroded by suburban-type buildings, as has also happened at Zakopane. Certainly, ugly buildings were built in the post-war era, as they were in the non-communist West. However, the new wave of post 1990 developments is an equal threat to the region.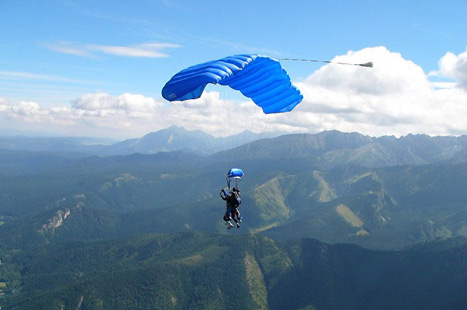 Relics of the old Podhale are still plentiful though, both in and around Zakopane. A fine example can be found at Chocholow, a folkloric village that lies about fifteen kilometres east of the town. It is possible to walk here from Gubalowka Hill, which is the starting point for many trails through the countryside. From the top of the hill, the Podhale landscape fans out to the north with its gentle rises and falls, whilst behind, the Tatra mountains dominate the horizon, Poland's natural border to the south.
Twenty kilometres north of Zakopane lies the old market town of Nowy Targ. This is the capital of the region, and host to a lively market each Thursday. The town is not an essential place to see, but it provides a window onto the changing world of Polish society. Lenin, who lived in the area before the great war, was briefly imprisoned here in 1914.
Many of the villages between Nowy Targ and Zakopane are rarely frequented by foreigners. And if you want to get away from the crowds, they offer a good opportunity to get a flavour of the region. Strolling through the Carpathian foothills is a very pleasant way to enjoy a sunset, a time when the villagers are bringing in their livestock, and when the silhouettes of the mountains dissolve into a dreamy haze.
Comments