Desrainis24.lt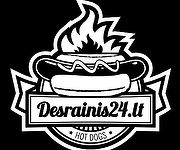 Phone

+37067731099

Website

Address

Šilo g. 7a
Local Life Vilnius is about to select candidates for Best Places awards, dedicated to rewarding and encouraging excellence in products, service and ideas. You are helping us to make the best choice.


Desrainis24.lt has 0 votes. Click here to see the results.


You can vote once a day for your favourite place.
A message from Desrainis24.lt
Capital of Hot Dogs in Vilnius. Local craft beer. Cozy place. TV sport broadcast. Free WiFi. Everything you need to have a good time!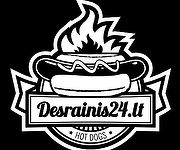 Desrainis24.lt

Reviews
Many Hot Dog recipes to choose from. 8 different sausages. For me Danish DOG is the best! Recommend it to all DOG lovers!
Reply