Who Will Be European Champions?
The grand final of the UEFA Euro 2008 Football Championships is slowly hoving into sight. Half way through the tournament and it has already been an epic contest, full of surprise victories, last minute comebacks and controversies and some simply stunning football.
Of course all good things must come to an end though, and when they do only one team will be crowned champions, and the other fifteen - no matter how hard they fought or well they competed - will be going home disappointed. Such is the cruel nature of cup competitions!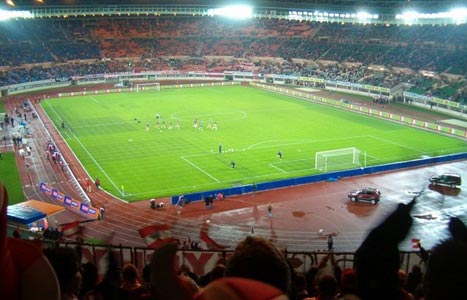 The grand final of the Euro 2008 promises to be as spectacular as any we've seen in recent years, with the level of play and number of goals both extremely high in 2008. In 2004 it was Greece who surprised the world to win the championship with a series of 1-0 wins over France, Czech Republic and finally hosts Portugal in the final. It was great to see the underdogs win, but the neutral might be glad that they have already tumbled out of 2008's cup, leaving the door open for the more exciting brand of football being played by some of Europe's sporting powerhouses.
The grand final in 2008, takes place in Vienna's Ernst Happel Stadium (click on the link for more information including a map on how to get to the stadium) on Sunday 29th June, kick off at 20:45 local time. It promises to be a fantastic event - the grand finale of another fiesta of footballing drama. Tickets are likely to be changing hands for thousands of euro on the black market, with fans of the two competing sides willing to pay any price to get hold of such a ticket. As for accommodation - with fourteen teams already returning home, there should be plenty rooms available in Vienna's hotels and hostels. If your country is the lucky winner then don't forget to check out our bars and clubs guide for a list of places to celebrate the historic occasion!
Comments