The Biggest Run in Poland!
The Poznan Marathon is the biggest marathon in Poland, with over 3100 entrants in 2007. The marathon lasts 42.195 km from its start at Baraniaka Str. to the finish line at Lake Malta. The event also features a half-marathon for inline skaters, as well as a competition for those in wheelchairs. Prizes are awarded to those placing first through tenth for men, first through sixth for women, first place in each age group, first through third in the wheelchair competition, and first through sixth place in the inline skating competition. The time limit is six hours, but there's a special prize for those finishing under two hours and fifteen minutes.

If you brought your running shoes (or inline skates) to Poland with you, you can enter to run the marathon. First-time participants pay no entry fee, and all finishers receive a medal or certificate - not a bad souvenir!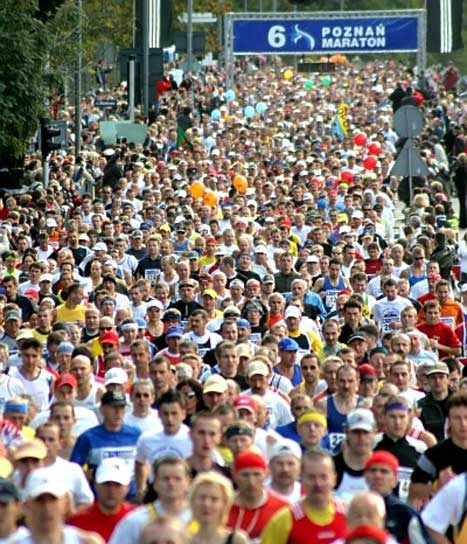 Be sure to visit the marathon's official site for complete information on regulations and registration before the big event!
Comments