The 5 Best Bars & Pubs in Poznan
The beautiful city of Poznan, much like many other cities in the world, is a place where people like to drink.
When you picture Polish people drinking, you probably imagine vodka shots and flagons of beer. It's not too far off, except that unfortunately no one really drinks flagons anymore. Piwo (beer) is generally served in regular glasses or colourfully labelled unique craft bottles (and there are sooooo many kinds to try) some of which is still brewed in medieval cellars, if that makes you feel better. The vodka shots are definitely still going strong but you'll also find them accompanied by fancy cocktails and extensive wine lists.
Whatever your drink of choice, the most important thing is for the place you're drinking it in to have a chilled out and uplifting atmosphere in which to imbibe your medicinal booze. Fear not, as the Poznanians know both how to relax and how to party and right now we're going to let you in on where to find the best, most beloved dens of kicking back, drinking, thinking & debauchery. Without further ado, here are the 5 best bars & pubs in Poznan.
---

Basilium
We have found the answer to the age-old question once pondered by the famous group of philosophers known as the Black Eyed Peas. "Where is the love?" - guess Fergie never thought to look in Poznan. Basilium is full to the brim with love and beer and most especially love of beer! It's the oldest place in Poznan which offers Polish beers from local breweries and they do it right by stocking 150+ kinds and even brewing up their own special beer cocktails & drinks.
This looming antique clock of a tenement house is deep in the old town, so it's easy to find and just as easy to stumble home from. The beer love also extends to animals and you are more than welcome to bring yours along- there's plenty of space in the outside seating area. Generous beer snacks, bubbling atmosphere and hygged up interior design - what more do you need?
ul. Woźna 21 // 790 333 756 // Facebook
---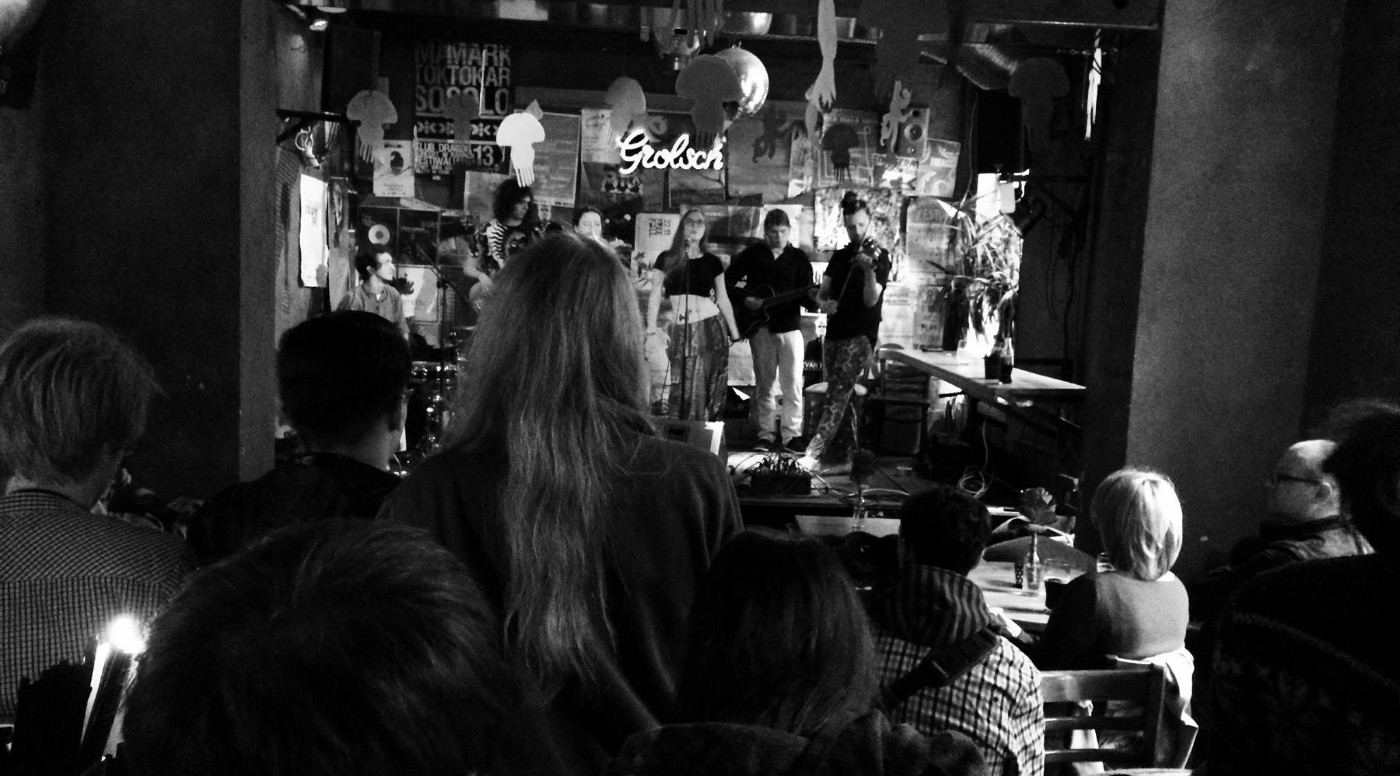 Dragon
If you are open minded, easy going and the kind of person who's comfortable with themselves and the world then you will fit right in at Dragon, mingling with kindred spirits of chill. However, if you've got a big ol' stick up your bum and find yourself complaining regularly, then this is not the place for you. A truly vibrant den of debauchery, Dragon is legendary in Poznan amongst the thinkers and the drinkers. With it's laid back, unkempt vintage vibes, it's quirky interior is the perfect place to host all kinds of regular events such as jazz concerts, slam poetry & literary meetings. A relaxed outdoor garden is ideal for a breath of fresh air and a cheeky snog when dancing to all hours of the morning. An extensive menu of fabulous food and drinks (great craft beer selection) encourages regular visits and good times
ul.Zamkowa 3 // 61 853 08 19 // Facebook
---

Peryskop
We love being served fresh beats with our fresh drinks so Peryskop is a hip hop happening dive we've spent many a late night in. Supporting talented rap & hip hop artists, as well as some great DJ's, Peryskop's dancefloor is a magnet for good times and big smiles. The DJ decks even migrate outside with the crowds in the warmer months. Their grafitti garden, filled with artistic additions, is a wonderful place to kick back in a deck chair with a beer in hand and soak up the sun with your mates. Look carefully and you might spot some peices by Poznan's answer to Banksy - Noriaki Kasai. And just to top it off, Peryskop is so chill it even has its very own brewery making delicious craft beers.
ul. Dominikańska 7 // 519 161 491 // Facebook // Instagram


---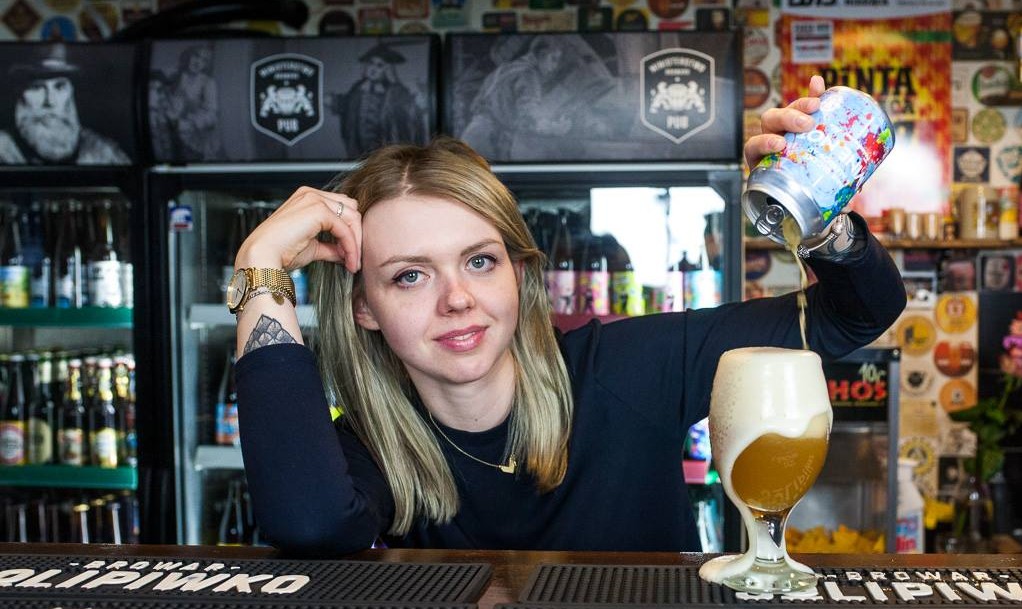 Ministerstwo Browaru
Another classic Poznan haunt, Ministerstwo Browaru is another iconic local joint which everyone knows and everyone goes to. It's no surprise as with 10 flowing beer taps and over 400 bottled piwos to choose from, you'll be absolutely spoilt for choice in this sea of golden liquid. Beer lovers will delight in this truly extensive selection and the opportunity to discuss it with knowledgable staff.
Ministerstwo Browaru's large premises announce themselves from the street with classic British mahogany pub frontage. Head inside and you'll find more typical pub scenes such as rambling shelves filled with collector beer mugs, vintage posters, metallic beer signs, trinkets and taff plastered all over the walls alongside some quirkier touches such as a pink elephant painted roof. One of our favourite things we've left till last and it's the perfect compliment to Browaru's beers: big fat juicy burgers.
ul. Ratajczaka 34 // 794 798 103 // Facebook // Instagram
---

Hola Hola
When doors open at 5 pm every day, all incoming patrons are saying hola to a great night ahead. This cosy and welcoming locale is so friendly and warm that much like the rest of the switched on Poznan locals, we just love to spend time here. Lightheartedness isn't so common on the pub scene as you might think, but Hola Hola has the kind of atmosphere which turns your heart into a balloon. Do yourself a favour and head down after a long day of work/tourist stuff to soak up that positive energy. You'll always find someone to chat to and cheers within Hola Hola, not to mention a fabulous bar full of drinks with which to do the cheersing.
Wrocławska 10 // Facebook // Instagram
---
Did we leave out something awesome? Tell us about your favourite places in the comments below!
Comments