Miami's Diverse Neighborhoods
With the exception of a few neighborhoods, Miami is not a walking city by any stretch of the imagination. In fact, for those who want to see more than just South Beach (and there is much, much more!) a car is essentially necessary. South Miami isn't even the southernmost part of Miami, but it may be one of the southernmost areas that is tourist-friendly. Likewise, South Beach is not south - it's actually one of the northernmost points of Miami, so check a map before you boast your geographic knowledge. Here are a few neighborhoods that are truly worth spending a day or at least a few hours in. Take advantage of opportunities such as local art walks in different neighboods to get a feel for the local art scene and culture.
Miami Beach
The most well-known of Miami's neighborhoods, this area is much more dynamic than simply South Beach, it's southernmost point. SoBe landmarks include Collins Avenue, where famed Art Deco hotels line each side, and Ocean Drive, which is a see-and-be-seen strip. Lincoln Road pedestrian mall is a must-see, with its limitless shopping, restaurants, and outdoor seating for those who are avid people-watchers.
Coconut Grove
CocoWalk, Coconut Grove's famed pedestrian mall, is a perfect place to start your day in the neighborhood. Street parking is often tricky to find, but plenty of lots exist where patrons can pay per hour or a flat fee. The Grove has a distinctly laid-back feel without feeling beachy, though the water is only steps from the central Grove. CocoWalk is a different animal during the day, with a variety of shops, restaurants, cafes and at night, when nightlife (particularly Thursday through Saturday nights) is abuzz. If you insist on eating near the water, try Monty's, an outdoor seafood joint that comes alive with live music at night.
Coral Gables
The first detail of Coral Gables that demonstrates how unique it is, are the street names. The neighborhood has a strong Spanish-Mediterranean influence and the street names reflect this; Mallorca, Granada, Poinciana, to name a few. The overwhelming limestone buildings give it this distinct flavor unlike any other Miami 'hood. The classy area is residential and commercial, but also attracts shoppers and diners throughout the week. Several of the cities top restaurants live here and are easy to come across on major streets like Ponce de Leon Boulevard and Miracle Mile. Coral Gables also has its own live theatre - Actor's Playhouse - which has been around since 1988.
Downtown Miami, Miami's Design District, Wynwood Art District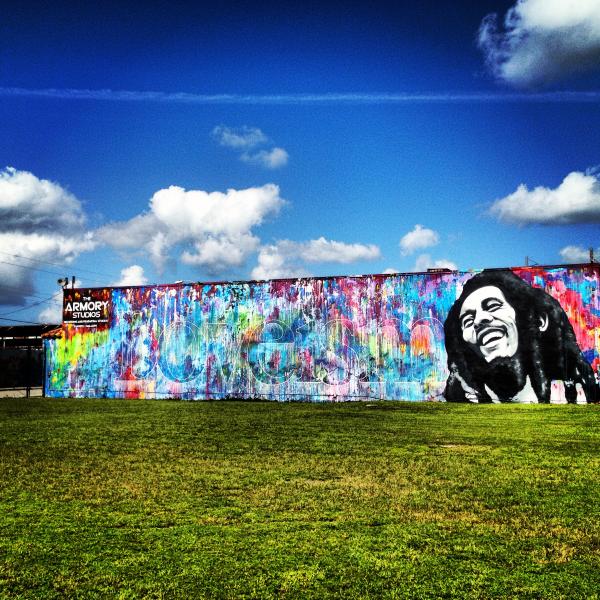 Years ago, Downtown Miami was not much other than motels and businesses; it certainly wasn't a creative haven attracting internationally-renowned artists. But times have changed and it only takes a glance to see what this area has to offer. Downtown Miami, below NE 20th street, is the home of several performing arts centers, dozens of hotels, and restaurants. A bit further north is Miami's Design District, and perhaps the most well-known and popular, the Wynwood Art District, dotted with art galleries, fusion restaurants, and most impressively - stunning graffiti. Even for those who aren't keen on the idea of graffiti, Wynwood's walls are hands-down public art and visitors can easily spend a day browsing these creative murals.
North, South, and West
Miami is also comprised of dozens of municipalities both north and south of the aforementioned hot spots. Little Havana, Miami's center of Cuban culture, is a neighborhood worth exploring, both during its Friday evening cultural event and throughout the week. South Miami, home of a beautiful mall, is another friendly, walkable neighborhood. Many areas in Miami are largely residential, but this does not mean their restaruants or bars are lacking. North Miami is a perfect example - with ample shopping and restaruants throughout. Here is a list of the dozens of municipalities in Miami, for those who need proof that Miami is more than a beach.
Photo by Dara Bramson
Comments