Miami on the Cheap
It's easy to spend a ton of money in Miami, but it's also possible to take advantage of inexpensive - even free! - opportunities. Festivals and events are a great place to start, as Miami often hosts art, music, and food events that yield free samples, tunes, and viewing pleasures. We've listed some of the best Miami events for you here. Many sure to check out the websites - some affiliated events may be just as interesting without the huge price tag.
Active visitors should keep in mind that many local gyms and dance studios offer free passes and classes for newbies - ask at the front desk when you arrive. You may be surprised what your inquiry will yield. At Bayfront Park and 3rd Street Beach Yoga in Miami Beach, seek out free classes most days of the week that are donation-based, or pay as you wish. It is always nice to contribute something, but this is a great option for those who can't afford pricey packages.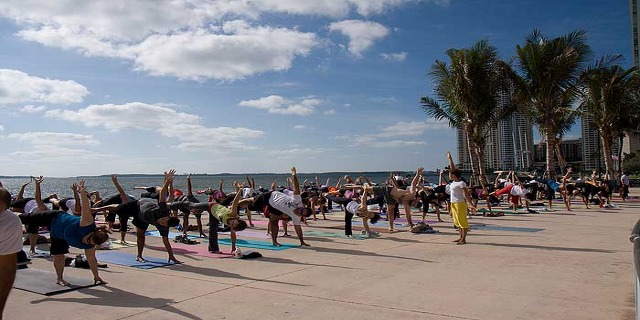 Give back and enjoy local events: inquire on the website of many film, theatre, and food festivals about volunteer positions. Many local events reward volunteers for their time with free swap, samples, and passes. The Miami International Film Festival is a great example of this. Local theatres often exchange seats for a few hours of ushering time.
Like many cities, Miami has training centers that offer discounted services from students. Educating Hands, a local massage school is a great example. Miami is also home to an Aveda Institute, which offers lower cost hair and beauty services. Shopaholics without deep pockets should keep in mind the many thrift store and outlet mall options, including many chains of Goodwill and massive outlet mall Dolphin Mall. Always keep your eyes open for open gardens, parks, and monuments scattered around the city, which are open to the public and, for the most part, won't cost you anything!
Comments