Heineken Opener Festival 2008
After two incredibly successful years, Heineken Open'er returns once again, bigger and better than ever. A massive tent-filled, debauched musical orgy the likes of Glastonbury or Roskilde (but much cheaper), the Heineken Open'er festival is seven stages, dozens of bands, and three days of guaranteed sleepless and exhausting fun. The 2008 edition will take place from the 4th to the 6th of July in Gdynia's Babie Doly military airport field.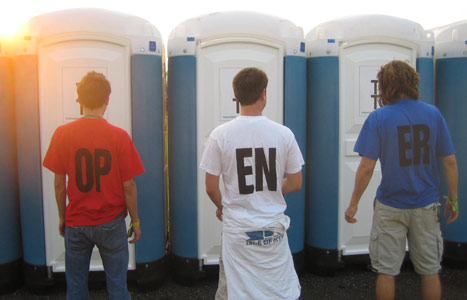 The 2008 Line-up:
Editors
Roisin Murphy
The Raconteurs
Fischerspooner
The Cribs
DeVotchKa
DJ Vadim Live feat. Yarah Bravo
Fujiya and Miyagi
Interpol
Jay-Z
Erykah Badu
Sex Pistols
CocoRosie
Gentleman and The Far East Band
Massive Attack
The Chemical Brothers
Goldfrapp
For the complete festival schedule, visit the festival's official site: www.opener.pl
Comments
Can't wait for the 2009 edition - anyone know who's playing yet?
Reply