Gdynia Film Festival
The Golden Lion awaits, crouched at the edge of podium. Unsuspecting Polish filmmakers dressed in tuxedos appear to be easy prey for the hungry awards, eager to pounce upon the best and brightest talents involved with Polish Cinema. Gdynia's Musical Theatre, not typically home to such a battle for survival and fame, is the setting for this unique festival. Every September, the struggle for recognition and accomplishment takes centre stage, as Poland's premier film festival breaks the calm waters of the Tri-city, with the harsh light of movie stardom!
Sponsored by the Ministry of Culture and the Polish Film Association, the Gdynia Film Festival represents the combined efforts of all the best in Polish film. Each year, since its inception, the Festival has gotten better and better, as Polish cinema becomes an increasingly important part of the world stage. The quality of the films and their actors is also on the rise, shedding the limits of the pre-1989 cultural landscape and finding a character it can call its own.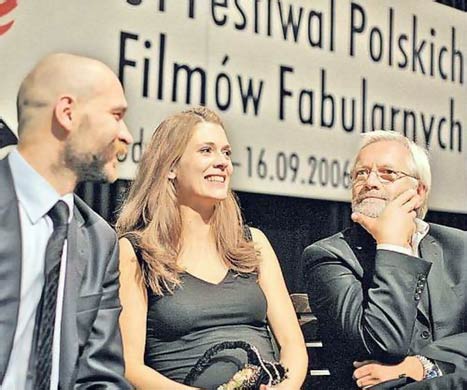 The stated goal of the festival is to promote Polish film at home and abroad, but you can be sure that the goals of the directors and actors involved with this production is the winning of the coveted Golden Lion, given to the most talented member of a number of categories, including Best Actor, Best Director, Best Sound, and so on. The Best Film is also awarded a tight wad of cash and often goes on to acquire international recognition.
Every year the movies are judged by an all-star team from Polish cinematic history, which has previously included the likes of Oscar-winning Andrzej Wajda. The Gdynia Film Festival is the biggest in Poland and is the equivalent to the Oscars, so don't make the mistake of underestimating the importance or considering it an amateur showdown.
Talented actors, incredible performances, and the classic and untouchable magic that only movies can reach! The Gdynia Film Festival is a special event and the feeling that things are only getting more incredible is shared by everyone who is a part of it. (We've never met the guy who cleans up all the unpopped popcorn seeds that people spit out, but he probably gets backstage passes, so what is he complaining about?)
Comments