Sinterklaas Arrival
Sat 15th
Nov
11:30 - 16:00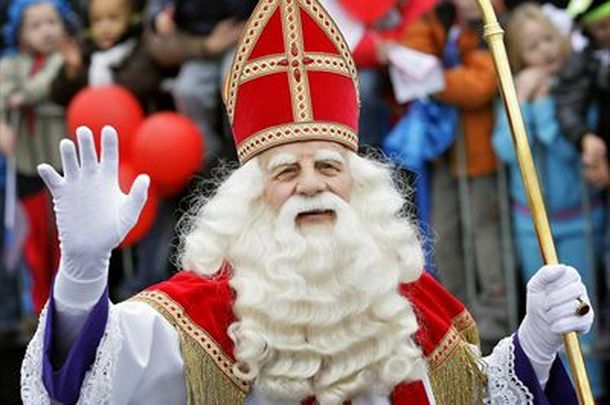 A typical Dutch happening is the yearly arrival of Sinterklaas to the Netherlands in November. He arrives in every city and in Eindhoven this will be on November 15th at the Kanaaldijk-Noord. The program starts at 11.30am, with music and other acts.

At 12.15 the Sinterklaas boat is expected to arrive at the quay from where Sinterklaas will go into the city centre on his horse at 13.00. The route takes him via Kanaaldijk, Kanaalstraat, Catharinaplein, Rechtestraat, Vrijstraat and Nieuwe Emmasingel to the 18 Septemberplein where his expected arrival time is 14.00. At the square there's music and entertainment from 13.30. Children can get face painted, get a glitter tattoo or make cupcakes while waiting for the arrival of the Sint.
Sinterklaas (or Sint Nicolaas or just Sint) is celebrated on Saint Nicholas' eve (December 5th), when children receive presents and sweets and family members give each other so called 'surprises' (pronounced in Dutch) which are presents wrapped in some kind of creative, personal way and accompanied by a personal, funny or ironical poem.

In the weeks before December 5th (after Sinterklaas has arrived from Spain) children put their shoe next to the fireplace chimney or the stove or the fireplace (or nowadays the central heating) with a carrot or some water or hay for Sinterklaas' horse. At night Sinterklaas and his Black Petes replace this with some small presents or sweets.

If you're in the Netherlands in November or early December, Sinterklaas won't go by unnoticed!