Bluntaxe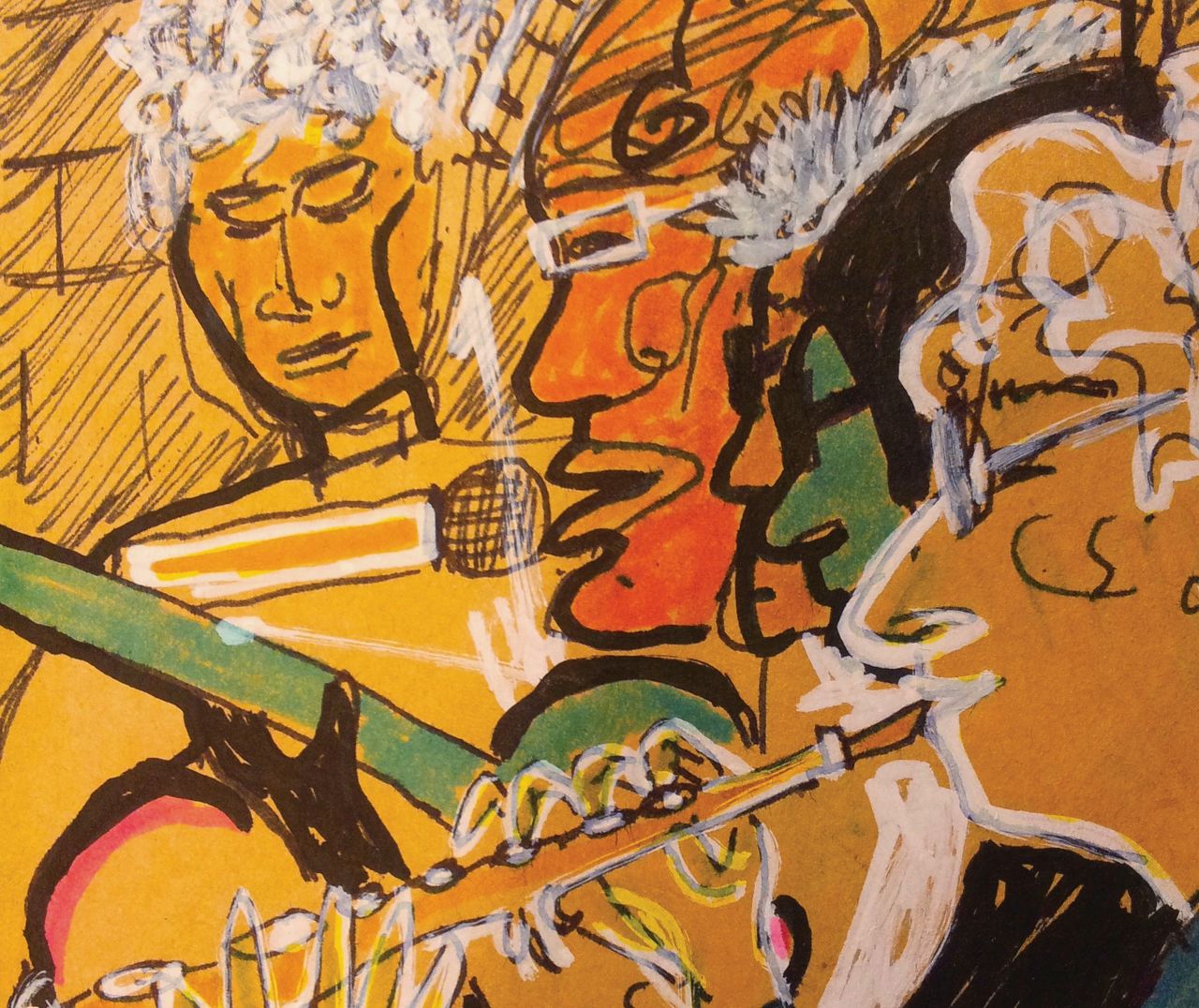 Is a thunderous "freefunk" collective, an explosive combination of bass, drums, guitar and sax that is complemented by the sound & word poetry of ACG Vianen.
Bluntaxe is created from the monthly instant composing evenings of the T.A.C. in Eindhoven. Edward Capel and his BluntAxeOrchestra provided exciting evenings of word and music encounters. Rappers and "spoken word" artists were complemented by musicians from the jazz, impro and rock world. They brought what they had in common; the freedom of sound art.
Now Bluntaxe consists of :
Rik van Iersel - drums
Jan Vanderlest - bass
Jacq Palinckx - guitar
Edward Capel - saxes and electronics &
ACG Vianen - voice
A concert by this quintet is a thrill. In all its fierceness, the battle is between words and music. The dissection and defragmentation of the language according to ACG Vianen and the expressive experimental self-conceived guitar playing by Jacq Palinckx intertwine and enrich the basis of the "electronic free punk funk jazz" that is formed by drum, bass & Sax.
Doors: 20.00 start concert: 20.00
www.pomeindhoven.nl