Modulab presents: ROADTRIP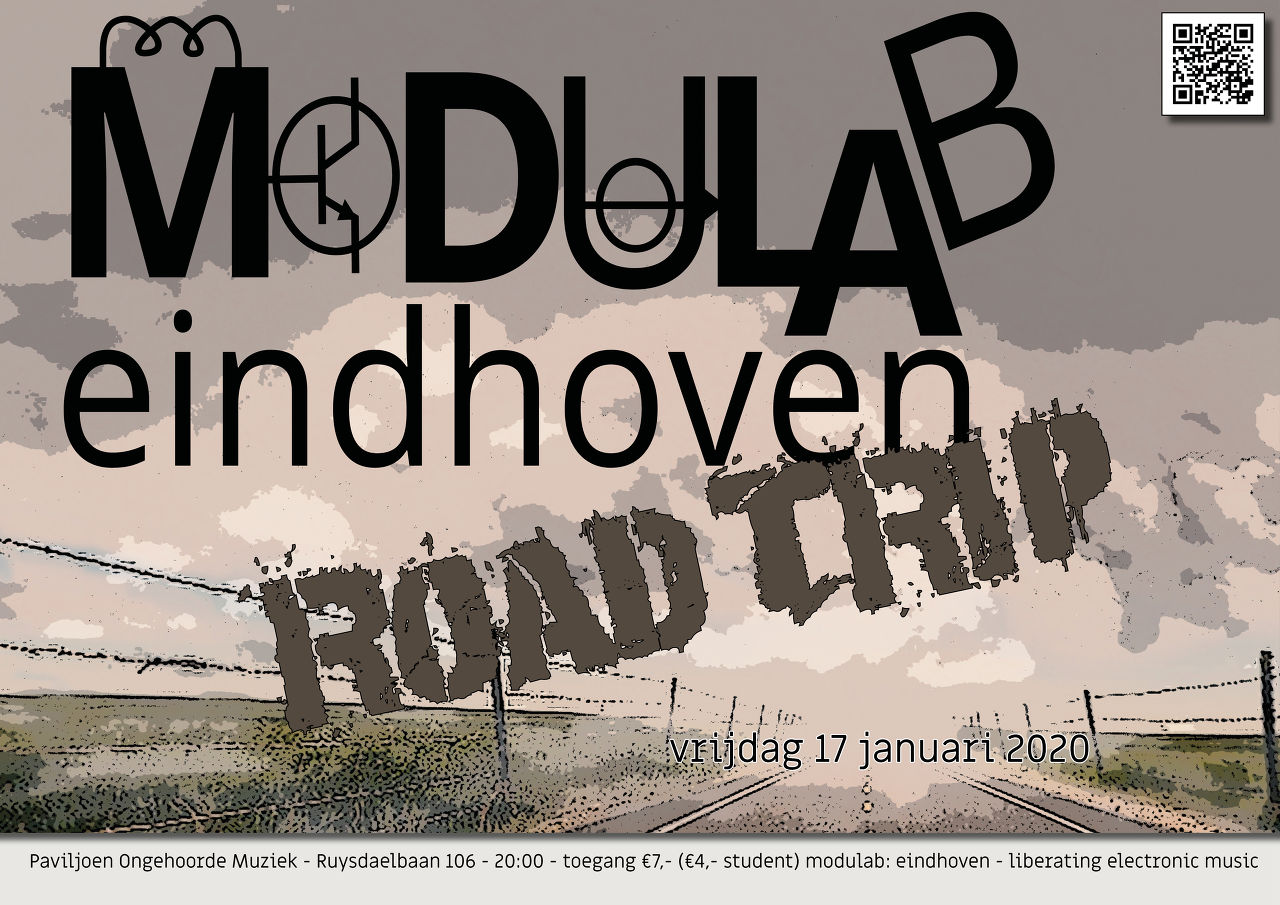 A dialogue between electronic music, dance and illustration. An imaginary road trip.
Two musicians and a dancer depict the ultimate road trip. Thematic music with dance based on the story "Op Weg" by Allard Krijger. An evening with electronic sounds that depict the journey we make in dialogue with dance and illustrations.
Doors: 20.00 start concert: 20.30
www.pomeindhoven.nl