Eindhoven English Comedy Night, Wed, Dec 11
Wed 11th
Dec
20:30 - 22:00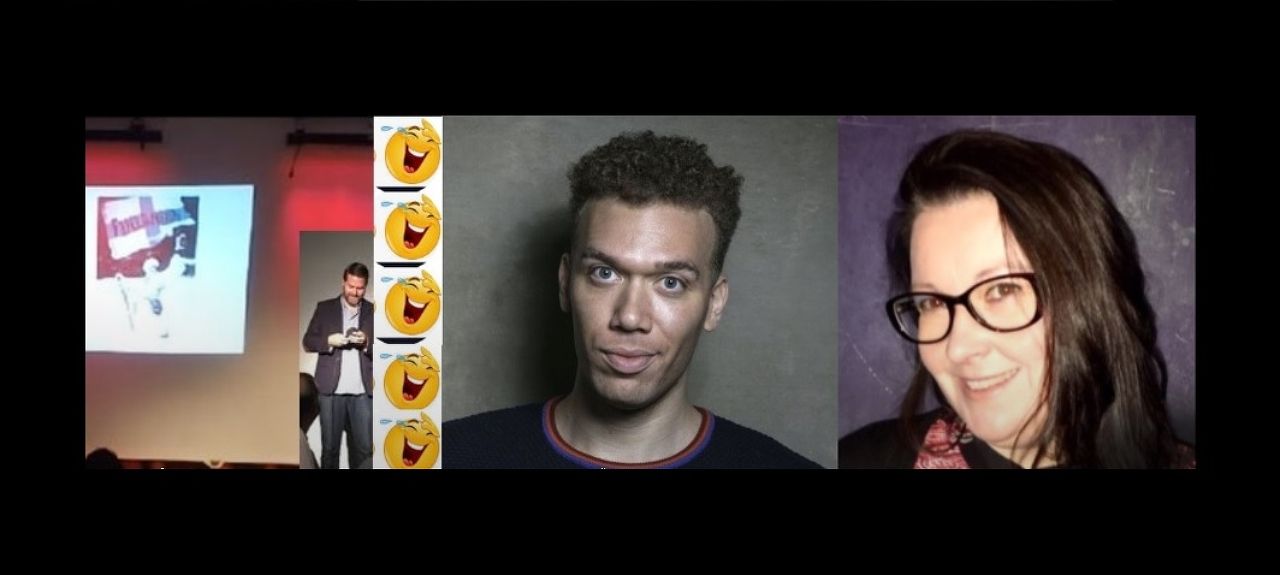 Join us for the Xmas Special of Eindhoven English Comedy Night at the Hub on Wed, Dec 11 with professional stand-up comedians coming to entertain you.
This show welcomes headline comics Reginald Bärris (USA) and Sharon Em (Ireland).
+ your guest host is MC Joe Eagan (Canada) who will also be performing his one and only (in)famous sit-down comedy Xmas powerpoint comedy show! Not to miss!
Check out our promo clip to see what the comedy nights are like!
https://www.youtube.com/watch?v=BSgE4ZjZNWs&t=1s
THE ENTIRE SHOW IS IN ENGLISH
When: Wed, Dec 11, 20:30 (Pre-show drinks and mingle from 19.00)
Where: The Hub, Vestdijk 25, Eindhoven
Show tickets (prices already include all Billetto fees):
Promo single: 11eur (only 60 promo tickets on sale until sold out!)
Advance single: 14eur
Advance 2-person special: 25eur
Door price without advance purchase: 17eur
Buy promo and advance tickets via:
https://billetto.nl/en/e/wed-dec-11-xmas-special-eindhoven-english-comedy-night-at-the-hub-tickets-396072/
Group of 4 or more? email hub@internationalcomedians.com for a nice group rate
Reginald Bärris (USA)
He has headlined in 50+ cities in more than 20 countries, and performed at Sziget Festival and the Utrecht International Comedy Festival. A biracial American abroad, Bärris offers a unique perspective as he blends cynicism and silliness to effortlessly deliver his densely packed punchlines about race, religion, patriotism, his own foibles, and the world at large!
Sharon Em (Ireland)
An Irish funny bone in every sense of the word, get ready to have your pants and skirts laughed off all the way home as you enjoy Sharon's take on everything wrong and right with the world, and everything inbetween.
Presented by BANK15, The Hub, and InternationalComedians.com
Hire comics for company events/parties and our new 1 - 3 hr new comedy games in teams events! - perfect for groups up to 200 people as an afterwork event at your office: see www.internationalcomedians.com
Then we are back on wed, Jan 22, 2020 with more comics!
more info: email hubcomedy@internationalcomedians.com