g a b b r o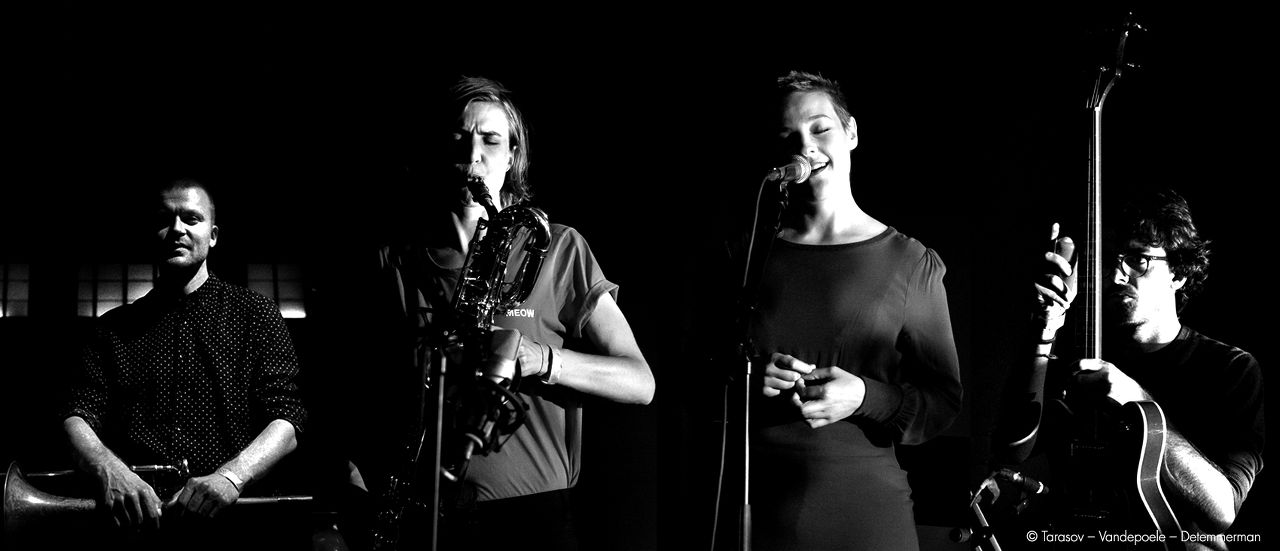 g a b b r o is a conglomerate of sounds and improvisation that centers itself around the baritone saxophone of Antwerp based musician Hanne De Backer. Originally a duo and extended to a quartet for the second album Granular, with fellow baritone saxophonist Marc De Maeseneer, electric and experimental bassist Raphael Malfliet, and vocalist Agnes Hvizdalek.
Together with Marc De Maeseneer De Backer released her first album in 2017, consisting of seven sonoric landscapes, recorded in the resonating space from Het Bos in Antwerp.
For the second album, Granular, g a b b r o expanded to a quartet.
Granular turns fragmentation and attention for detail, sound and space into an invitation to listen without prejudice and expectations. The result is a strikingly original impression of a universe full of unconventional techniques, which retains a balance between the highly personal and a remarkable openness, turning the granules of the title into a broader, organic whole.
Promoting the brand new g a b b r o album GRANULAR Hanne De Backer hits the road with Austrian, in Norway residing, vocal artist Agnes Hvizdalek, Belgian bass player Raphael Malfliet and, newcomer to the band, Norwegian trombone player Henrik Munkeby Nørstebø.
Doors: 20.00 start concert 20.00
www.pomeindhoven.nl