Stukafest presents: Stutufest!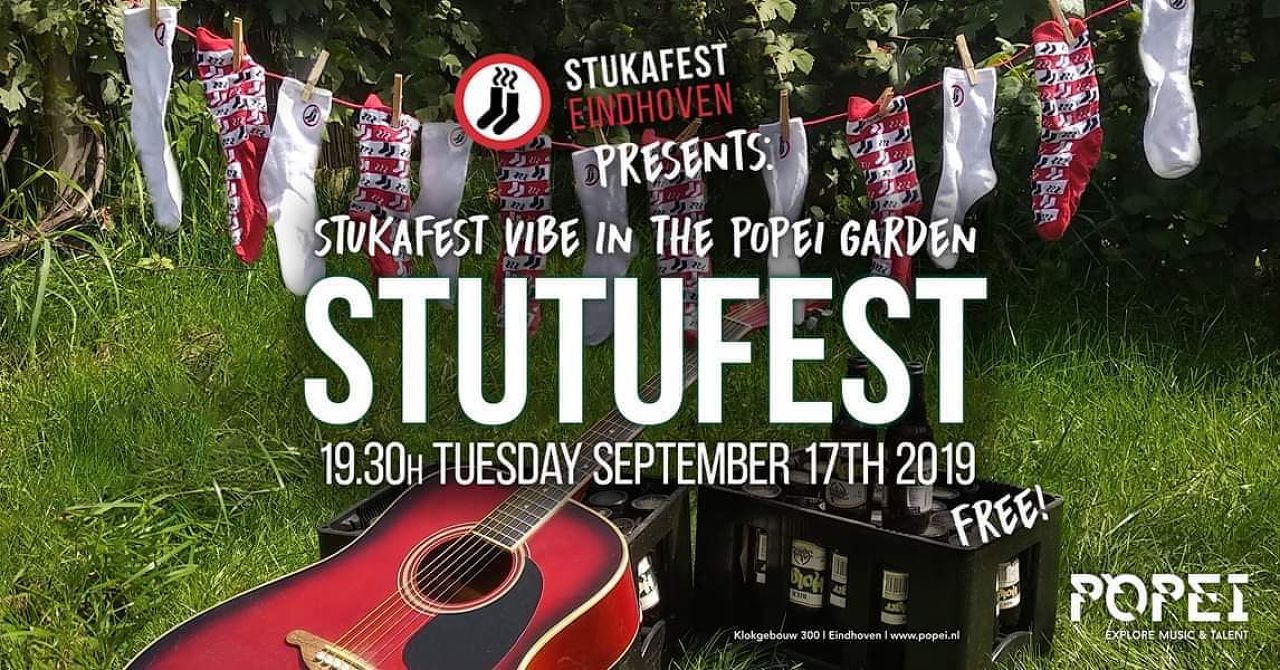 Enjoy the authentic Stukafest vibes in the evening sun! This time not in student rooms but outside at the POPEI terrace. There will be live music, drinks and more.
ALASKA POLLOCK ALASKA POLLOCK is an Amsterdam based electronic live act by Jelte de Vries. He combines synthesizers, electric guitar, drum machines and lush vocals to create strong, atmospheric electropop. Dripping Trees Dripping Trees is a Post-Punk band that strives to create intimate happenings with like-minded people. The songs deliver an atmosphere which moves you through different places of the mind. The original soundtrack of the apocalypse is here. Thaïti With their exciting exotica-pop, Thaïti splashes the colours of their own painted jungle on every stage they play. Armed with percussion, synths, vibey vocals and a healthy love for greasy grooves and hooks, they welcome you to inhabit their lost lonely island, somewhere in deep space. After a fully booked Popronde 2018, the band released their debut mini-LP called 'Toucan Bay'.
This event happens in PopEI