FeelGood Market
Sun 17th
Feb
12:00 - 18:00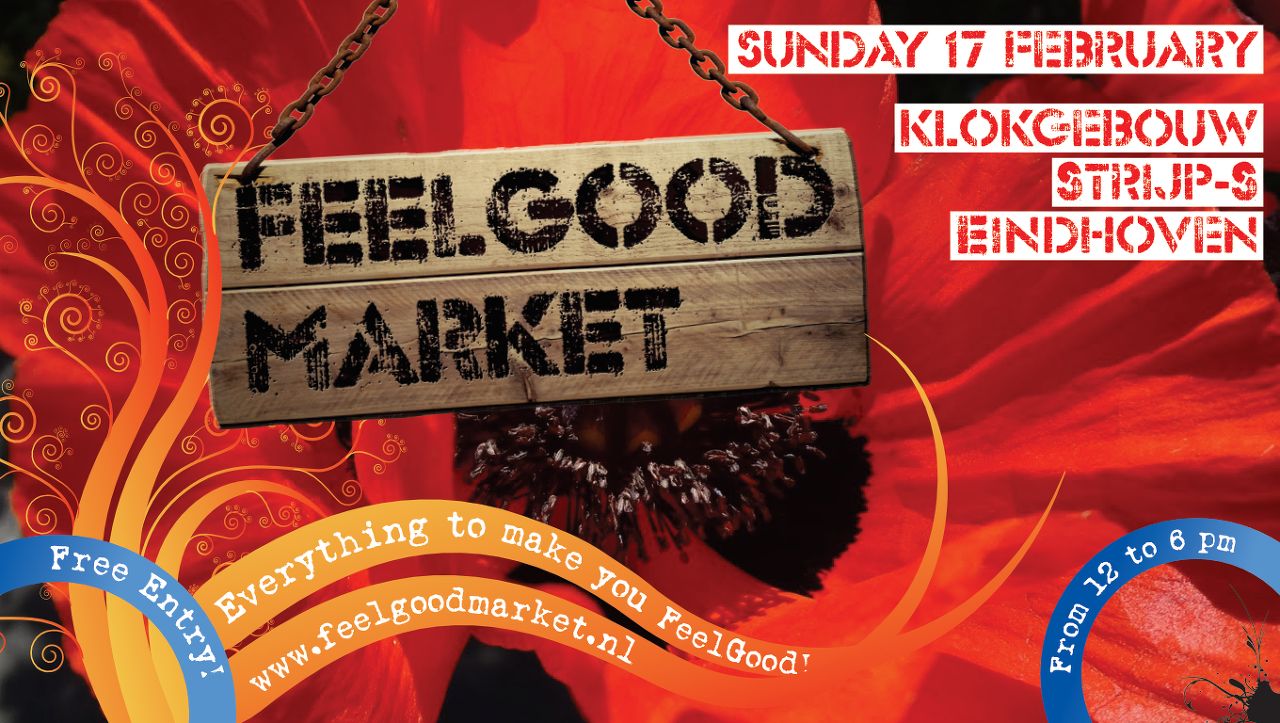 On February 17th, the FeelGood Market will take place inside Klokgebouw in Strijp-S. We'll be warm & dry with lots of beautiful and durable ideas, delicious snacks, drinks and great live music! So if you feel like getting out for some inspiration, nice people, tasty snacks and good live music, then come along and feel the vibes!
At the FeelGood Market you will find design, art, (bio/kids) fashion, home accessories, original toys, health products, vintage, lifestyle, foods & ingredients, culinary snacks, sustainable products and much more; creative, traditional and original work with a story, usually offered by the maker themselves, with workshops and live music! Relax on a floor cushion on the terrace - a great hang-out place to relax with a craft beer, cappuccino or mulled wine with a savoury snack or piece of cake ...
And of course there is plenty for children to do too!
Workshops en entertainment in February:
Chiropractor advice, Nutritional advice, Coaching, Tai Chi, Tastings, Demonstrations, Face painting by Flow Free, Free children's craft workshops, Building with Bamboo, Guitar lessons, Bouncy Castle, Henna tattoos and more!
Live Music:
'These People' A songwriter duo from Eindhoven / Nijmegen. They write songs that tell stories, with guitar, violin and various other instruments (including piano & percussion).
'Brabo Mundo' A sunny, acoustic mix of world music, folk and pop ... in the Brabantse dialect!
'Yours' Richard Joris and Ray ter Riet, known from the band Carve, decided in 2015 to expand their musical collaboration as the acoustic duo YourS, playing own numbers and covers. The self-written songs are a mix of soul, funk, blues and rock.