Fri, May 18 - Eindhoven English Comedy Night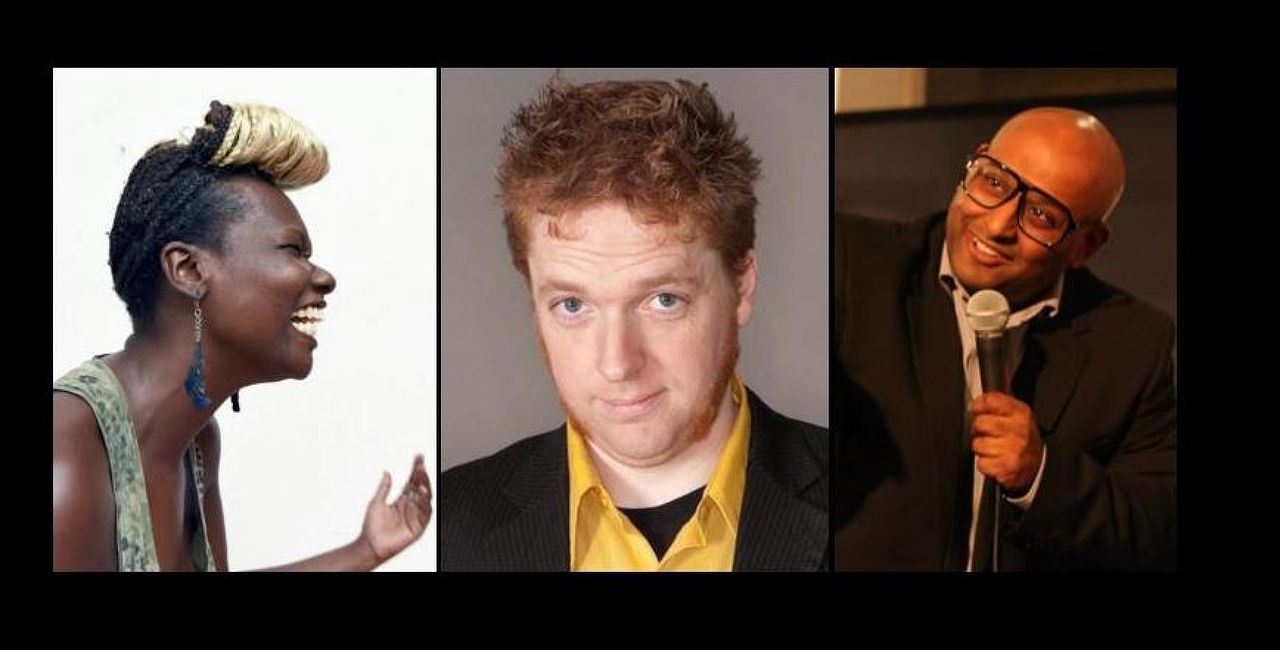 Join us for the next editon of Eindhoven English Comedy Night on Friday, May 18 with more stand-up comedians from around the world performing in English at the Hub!
This show welcomes headline act Dylan Rhymer (Canada) + feature acts Mino Van Nassau (India) and Jeroen Bloemhoff (NL).
The show will also showcase a summer version of a powerpoint comedy show called 'sit down comedy' by Joe Eagan (Canada).
& the evening is hosted by guest MC Trista Mrema (USA).
*****THE ENTIRE SHOW WILL BE IN ENGLISH*****
When: Friday, May 18, 20:30 (afterwork bar open from 18:30 onwards).
Where: Hub, Vestdijk 25, Eindhoven
TICKETS (All Billetto fees are included in the prices below)
Hub members (showing member card)
single - 12eur; 2-person special - 21eur
Non-members
single - 14 eur; 2-person special - 26eur
***70 EARLBIRD TICKETS: 10eur each****
regardless if Hub members or not - on sale only until Fri,May 11, noon or until sold out.
Buy advance and earlybird via:
https://billetto.nl/en/e/fri-may-18-eindhoven-english-comedy-night-at-hub-tickets-288020
Door price without advance purchase or reservation: 14eur members/17eur non-members.
Comedian Bios:
Dylan Rhymer (Canada) - For over 20 years Dylan has delighted and challenged audiences all over the world with his intelligent and provocative brand of stand-up comedy. He explores social issues, philosophy and current events through the lens of his own insecurities and stupid shortcomings in a way that everyone can relate to. He has a sharp and imaginative style that thrills audiences while encouraging them to think. "Edgy, charming and hilarious, Dylan Rhymer is truly in a class of his own....great stories, excellent delivery, an excellent fit for international audiences too", - Bxl Comedy. "Politically charged, brutally honest, changing the face of comedy" - The Georgia Straight
Mino van Nassau (India) - Stand up comedy with an Indian flavour, not only jokes about his surname, but also a lot of material related to his Dutch wife. Mino is also a recent finalist in The Funniest Person in the Word competition in Helsinki!
Jeroen Bloemhoff (NL) - Ever since he was a small kid, Jeroen has liked being in the spotlight, being funny and making people laugh. He's currently working on his show called "Scared to Death".
MC - Trista Mrema (USA) - Trista has a smile that won't quit and a laugh that echos for days. Trista owns the stage with crazy and infectious energy.
Presented by InternationalComedians.com
Hire comics for company events/parties and our new 1 - 1.5 hr new comedy games in teams events! - perfect for groups up to 24 people as an afterwork event at your office: see www.internationalcomedians.com
Then we are back on June 8 with Paul Myrehaug (Canada) and Thomas Smith (UK)!
DIFFERENT COMEDIANS EACH SHOW!
more info: email hubcomedy@internationalcomedians.com