Boiler Room Comedy Night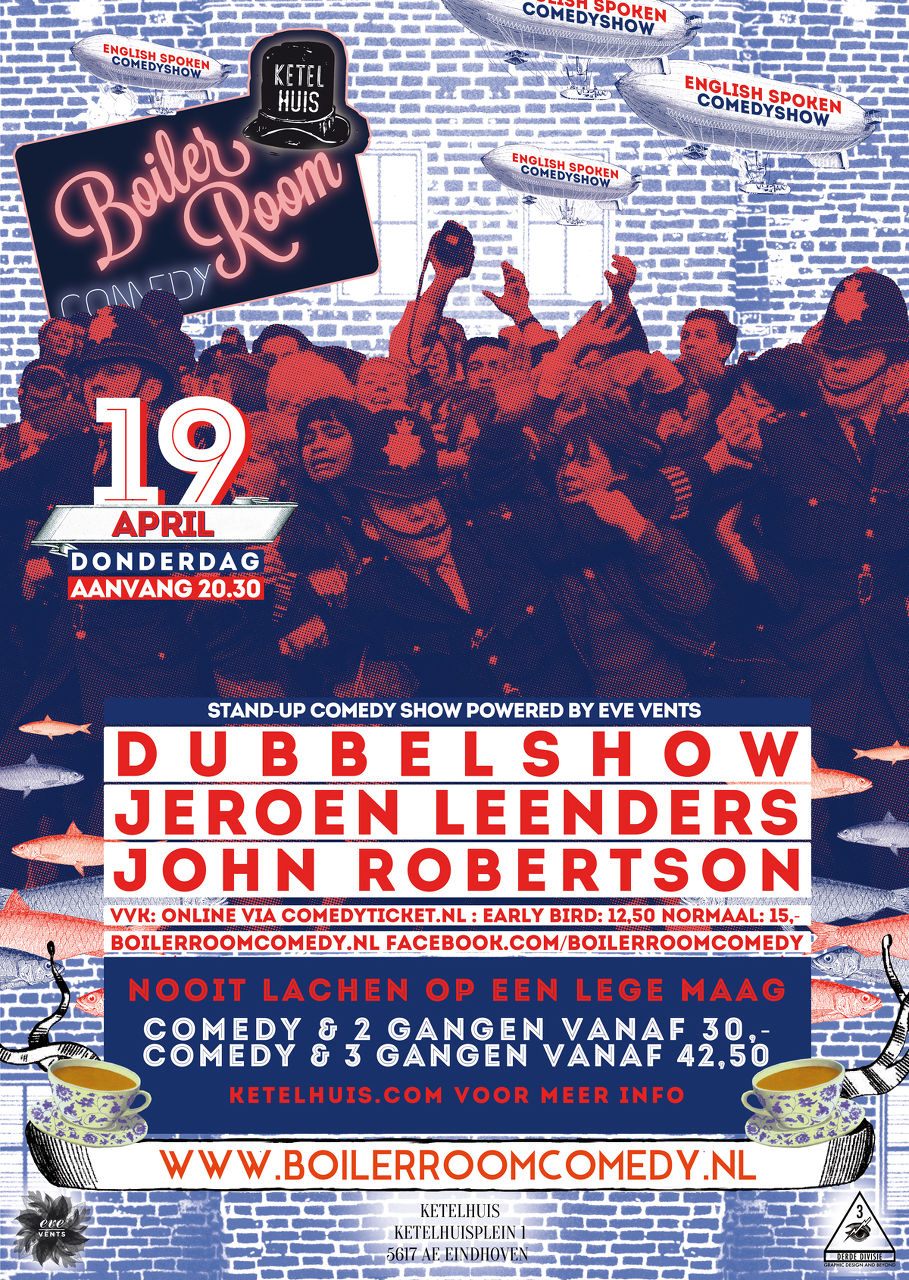 On Thursday the 19th of April Boiler Room Comedy Eindhoven presents their fourth all-English Spoken Comedy Night. Two headliners will be sharing the stage this evening, one of them being the Australian John Robertson, his material is edgy, intelligent and smoothly-delivered. Now John Robertson may be a bit crazy, but Jeroen Leenders may be certifiably insane. And we could not be happier. Jeroen is twists comedic ideas into Gordian knots of hilarity. When you enter his crazy world of comedy, you may not ever want to leave.
A unique line-up consisting of two rugged & alternative comics who will guarantee you a comedy night you will never forget. Guaranteed laughs within a great atmosphere on the top floor of Ketelhuis on Strijp-S. Comedy tickets only 12,50 (early bird fee) or 15,00 for a regular - this night is well-worth your money.